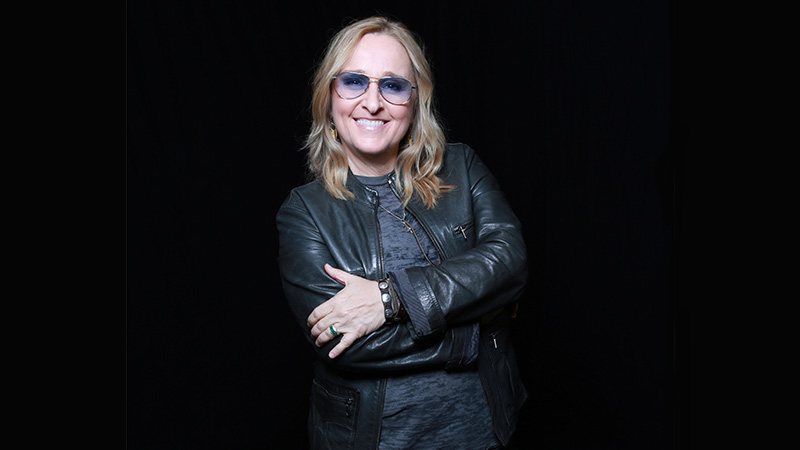 Melissa Etheridge is trying new things in 2016. For the first time, she is releasing an album of all covers (titled Memphis Rock and Soul) after years of giving fans straight-from-the-vein original recordings. However, those personal stories will still have a home on your radio – just in a different form. Etheridge is taking fans into her home for her new show Melissa's Basement on SiriusXM's all-music talk channel VOLUME (Ch. 106).
The Grammy Award-winning artist will invite the world's biggest singer-songwriters to join her in conversation and musical collaboration, giving listeners a rare and honest view of how musicians talk to one another about their craft and their lives. Plus, each episode features one-of-a-kind musical performances of her songs, her guests' hits and some surprises.
"Melissa's basement is really free-form," Etheridge explains. "One thing I try to do is conform every show to the artist. Some artists come in and they're not as open to singing and playing, they're more about talking, but believe me some of the artists have amazing stories, and it's amazing to listen to some of the history and some of the crazy things that have happened. And then I get some musicians that just play and play. So the impromptu stuff that happens is beautiful, and it's not so much an interview as it is a discussion, it's a talk, you get to be a fly on the wall in the dressing room."
The show's format was inspired by Etheridge's wife who witnessed these conversations between musicians happening organically and thought people outside their circle would be fascinated to hear what they talked about.
The significance of the show's name also hits close to home. California doesn't exactly have basements — the show will broadcast from her basement-styled garage — but when it came time to title the show, Melissa immediately thought back to her childhood in Kansas, where she would gather her friends in the basement and jam out or listen to records.
"It was the place where I dreamed my musical dreams," she explains. "So when I thought of a show or a time where I could bring musicians into my world again. I had to call it my 'basement' again because that's the dream."
Like her childhood basement, Melissa's Basement is "a safe place for musicians to come in, to tell stories, to play music, to talk about influences and hopes and dreams and all kinds of things."
For Etheridge, "Melissa's Basement is my dream come true."
"The thing at excites me — it's very selfish — is that I get to be in the same room and get to play music with some of the greatest musicians and singers and songwriters in the world. Some of my own heroes, some people that I've always wanted to meet, I get to sit and ask the questions that I've always wanted to know as a musician. I know the questions I've been asked in my life … so I really know that I want to get outside of these questions and really talk to these people as people, a musician to another musician, coming from that place that we know. I've been there, I've lived it."
Melissa's Basement airs monthly on VOLUME (Ch. 106).
For a free 30-day trial, check out http://www.siriusxm.com/freetrial/blog
---
---
---