Baseball stadiums, songwriting, and 'going into other people's hearts': Billy Joel returns to SiriusXM
Billy Joel is back! After an outstanding response to his channel in 2014, the iconic entertainer returns to SiriusXM with The Billy Joel Channel — an exclusive, limited-edition channel with music spanning the Rock and Roll Hall of Famer's career, … Continued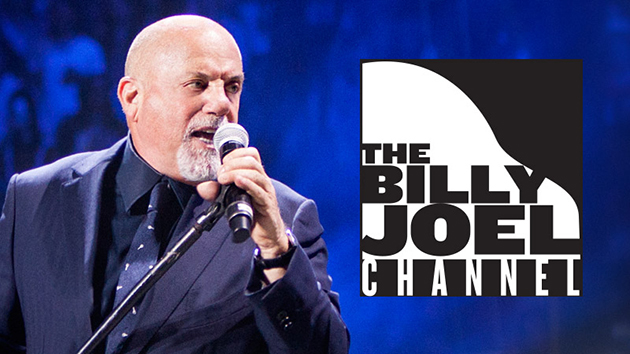 Billy Joel is back! After an outstanding response to his channel in 2014, the iconic entertainer returns to SiriusXM with The Billy Joel Channel — an exclusive, limited-edition channel with music spanning the Rock and Roll Hall of Famer's career, including songs from each of his live and studio albums.
He spoke to us ahead of the launch about his experience playing baseball stadiums as well as the stories behind songs including Innocent Man and Lullabye.
"I never thought of myself as a stadium-style act, but when the whole audience is singing along that's really what makes it work," he said about his approach to performing for large crowds. "I mean everyone is singing with me. It's almost like I'm not the only performer there; they're performing, too. You have this sense of community that's like [when] our baseball team is winning — we're winning and the crowd is with us. I hear this sometimes,  sometimes I even drop out and listen to the crowd sing. You know, it's wonderful, it's a wonderful feeling. That's what makes it work."
He also shared with us his hopes for his legacy:
Each hour on The Billy Joel Channel, listeners will hear Joel introducing his songs with insight into their significance, meaning, composition and recording.  It will also feature four exclusive weekly shows hosted by Billy Joel himself, who will play recordings that influenced his own work from artists such as The Beatles, The Four Seasons, Beethoven, and Procol Harum, plus doo wop hits, movie themes and more. Joel, hosting the show while sitting behind the piano, will also perform snippets of these influential songs.
The limited-run channel will launch on Friday, January 15 at 5 pm ET and will air through Tuesday, March 15, via satellite on Channel 18. The Billy Joel Channel will also be available online and through the SiriusXM app.
The Billy Joel Channel is an example of SiriusXM channels created with iconic and prominent artists, including Bruce Springsteen's E Street Radio, Jimmy Buffett's Radio Margaritaville, Willie Nelson's Willie's Roadhouse, B.B. King's Bluesville, Elvis Radio, Frank Sinatra's Siriusly Sinatra, Ozzy Osbourne's Ozzy's Boneyard, Pearl Jam Radio, Eminem's Shade 45, and Tiësto's Club Life Radio.
For more information on Billy Joel, please visit billyjoel.com.
For a free 30-day trial, check out siriusxm.com/freetrial.
---
---
---