Backspin celebrates Phife Dawg's born day with The Quest Continues weekend
Backspin is honoring A tribe Called Quest's first album in 18 years with The Quest Continues weekend, starting Friday 11/11 at 4 p.m. ET.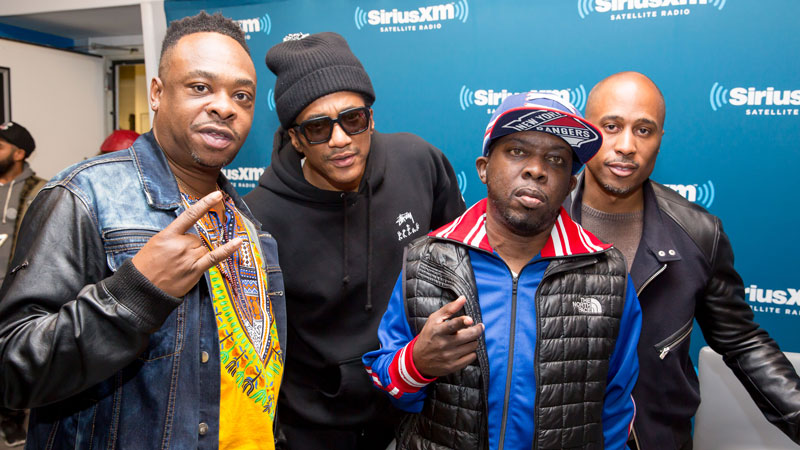 Oh My God! One of hip hop's most legendary and influential groups of all time A Tribe Called Quest is back at it and dropped its first album in 18 years. Buggin' Out? So are we! And check this Scenario, Backspin (Ch. 43) is honoring the new release, as well as Phife Dawg's born day (11/20, he would have been 46) with The Quest Continues weekend all today by highlighting songs from the LP, their catalog of timeless classics and reflections from the group.
We've Got It From Here… Thank You 4 Your Service is ATCQ's sixth and last studio album. Inspired by a reunion performance, Tribe got back into the booth for the first time since 1998. Q-Tip announced the album's release on Instagram:
Although the album wasn't completed prior to the untimely passing of founding member Phife Dawg, who lost an ongoing battle with diabetes in March, Q-Tip said he left the remaining members "with the blueprint of what we had to do." The album features guest appearances from frequent collaborators Busta Rhymes and Consequence, as well as artists like Kendrick Lamar, Talib Kweli, Andre 3000, Elton John and many more. For more info and to purchase the Tribe's new album digitally, visit atribecalledquest.com/.
So be sure to Check The Rhyme, sit back and get some Electric Relaxation and come on Award Tour, one last time.
Listen to some the group's past reflections on Backspin. Ali Shaheed Muhammad discussed the origins of A Tribe Called Quest and meeting Q-Tip for the first time:
Phife Dawg spoke to Michael Rapaport about the studio session that spawned one of the group's biggest hits, Scenario:
Q-Tip revealed the moment he realized he was a part of something special:
The Quest Continues weekend in honor of Phife's born day will air now until midnight ET on Backspin!
For a free 30-day trial, check out http://www.siriusxm.com/freetrial/blog.
---
---
---