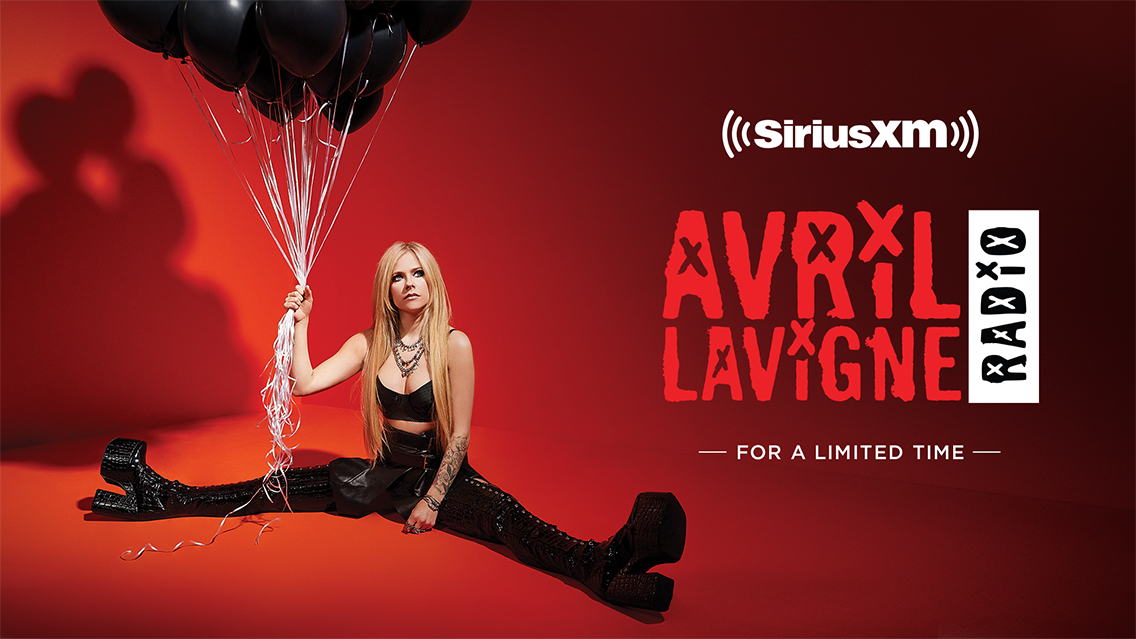 Pay tribute to Women's History Month with a channel that's anything but ordinary. From March 8 to April 4 on the SXM App, Avril Lavigne Radio will celebrate the French-Canadian singer, songwriter, designer and sk8r girl with specially curated songs and firsthand stories.

Avril Lavigne Radio will celebrate the alt-rocker's new album Love Sux, which debuted February 25, as well as showcase her greatest hits spanning two decades. Lavigne will share behind-the-scenes stories highlighting the influential women in her own life and play a variety of her favorite songs from Alanis Morissette, Blink 182, Shania Twain, Machine Gun Kelly, Kelly Clarkson, Panic! At The Disco, Lady Gaga, Nirvana, Joan Jett, Green Day, Gwen Stefani, The Beatles, Kanye West and more. Fans will also have the chance to hear Lavigne's exclusive Small Stage Series performance recorded at The Roxy in LA on February 25. Avril Lavigne Radio will also be available via satellite from March 8 through March 14 on Channel 105.
---
Related: Rock out to Avril Lavigne's 'Small Stage Series' show at The Roxy
---
SiriusXM is honoring Women's History Month across SiriusXM, Pandora and Stitcher with special themed programming and limited-engagement channels. Tune in throughout March to celebrate the awe-inspiring women who've made lasting contributions to the worlds of music, business, health, politics, comedy, sports, entertainment and more. The month's programming will ensure "She's Got the Mic" by raising the voices of both prolific and up-and-coming female artists. Along with Avril Lavigne Radio, three other limited-engagement music channels will launch this month, spanning genres and representing artists from across the decades, including collaborations with Tina Turner and Maren Morris, as well as an homage to the defining, female-led festival tour of the '90s, Lilith Fair. All limited-engagement channels will be unique, curated audio experiences.
All month long, listeners will hear shows, performances, interviews, podcasts, special segments and much more about and from female artists and leaders who inspire us all. Using all of its available platforms, SiriusXM and its brands are unified in amplifying the voices of women artists, creators and leaders, whether they are unknown or superstars.
For more information about special Women's History Month programming across SiriusXM, Pandora and Stitcher, click here.
---
---
---