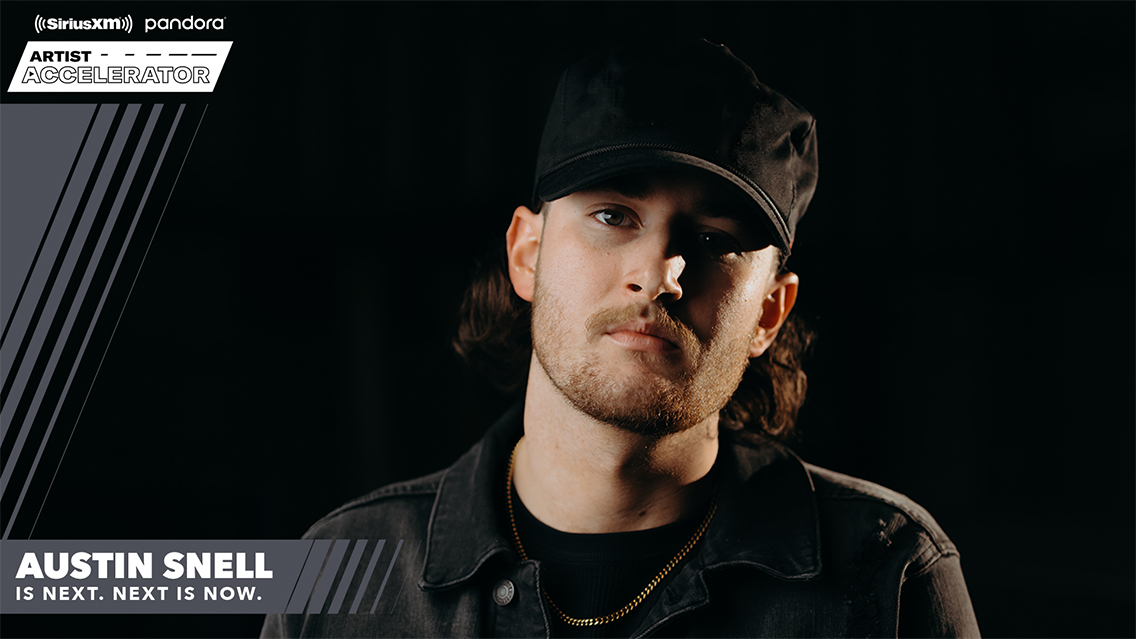 SiriusXM today (March 10) announced Austin Snell as the latest artist to be amplified in its Artist Accelerator program. Snell is the first country artist to be selected as part of the coveted program, which develops and breaks new artists by leveraging the massive combined audience of the company's flagship premium subscription service, SiriusXM, and its ad-supported streaming service, Pandora.
Check out Music Row Mag's exclusive piece about the announcement here.
Amplifying Austin Snell
Last week, Snell was also named the newest "Highway Find" on SiriusXM's The Highway (Ch. 56), the channel's ongoing commitment to spotlighting great new country music talent. He joins the likes of previous "Highway Finds," such as Luke Combs, Gabby Barrett, Maren Morris, Dan + Shay, and Florida Georgia Line. Throughout the week, listeners can hear Snell's cover of Cassadee Pope's "Wasting All These Tears" on The Highway on the radio and the SXM App.
In addition to Snell's support on The Highway, the self-proclaimed "country-grunge" artist is also being played on SiriusXM's Octane (Ch. 37). To date, he has been streamed more on Pandora than any other DSP (with over 2 million streams for "Get There First" and more than 4.2 million for "Wasting All These Tears").
The Artist Accelerator program puts a spotlight on emerging artists and aims to remove barriers created by today's song-first-driven culture to help artists grow their listener base and build fandom. Leveraging the reach of SiriusXM's broadcast network and Pandora's personalized radio offering, the Artist Accelerator program is unlike any other, exposing selected artists to over 100 million listeners to help them succeed.
Last November, SiriusXM launched the Artist Accelerator program with R&B artist Coco Jones. SiriusXM was the first radio outlet to support Jones' single "I.C.U." from her debut EP, What I Didn't Tell You, and to date leads all outlets in total spins for the song. Additionally, Pandora was the first DSP to program "I.C.U." on major editorial destinations, with over 1.1 million streams from October 21-November 4 of last year alone.
About Austin Snell
Originally from Dudley, Georgia, Austin Snell moved to Nashville in May 2022. He soon made his mark on Music City with "Excuse the Mess" in September of the same year. "Excuse The Mess" amassed more than 1 million streams in its first week, thanks to his enthusiastic TikTok following. Austin's unique blend of rock and country, which he coined "grunge country," grabbed the attention of independent record label and publishing company River House Artists. Austin followed up his breakout hit with his "Wasting All These Tears" cover, before releasing his second original song, "Get There First" on January 27. Since September of 2022, Snell's songs have accumulated over 36 million streams across platforms.
---
---
---