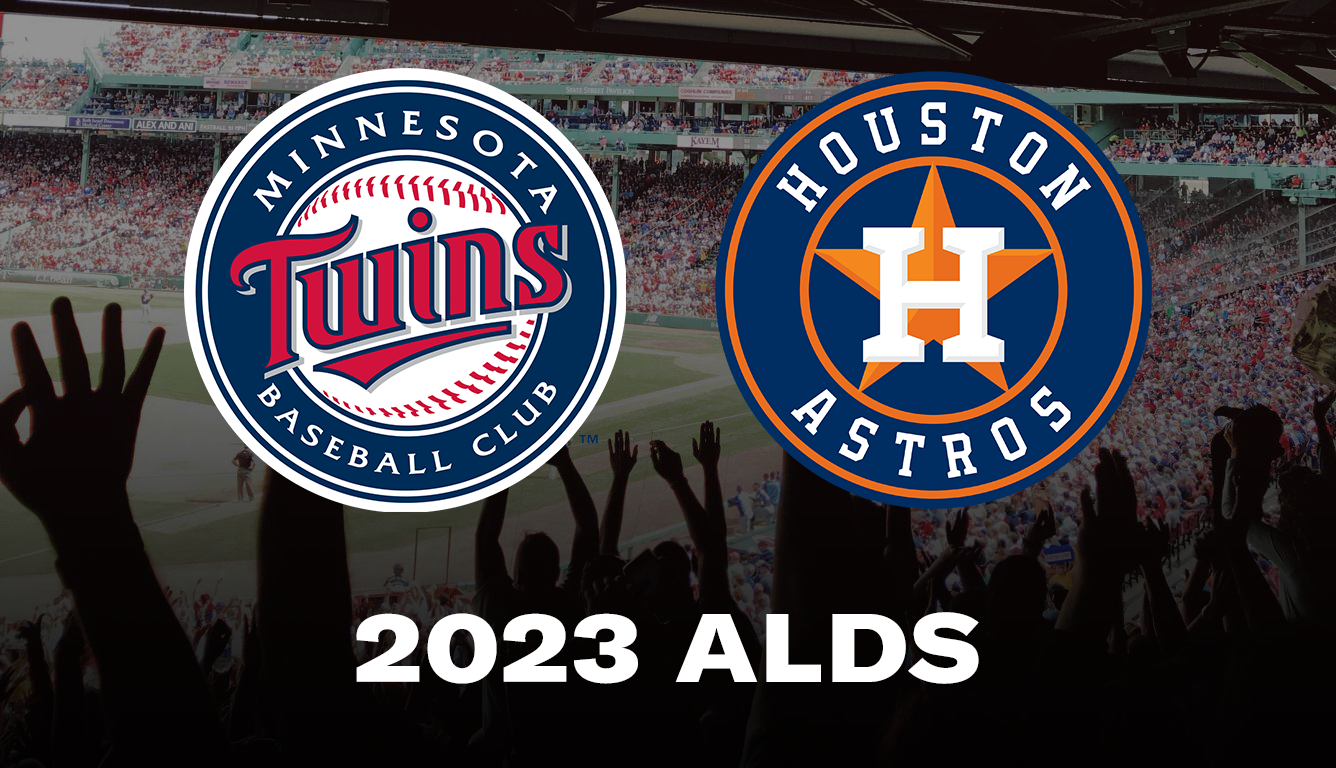 The Minnesota Twins and defending champion Houston Astros are playing in the 2023 American League Division Series. Listen to every game of the ALDS, on either the home and away feeds, on the SiriusXM App or car radios starting October 7 at 4:45pm ET (see the series schedule and channel assignments here).
---
Stream the Astros home broadcast on the SiriusXM App & web player
Stream the Twins away broadcast on the SiriusXM App & web player
Stream the National broadcast on the SiriusXM App & web player
---
Minnesota Twins ALDS:
During the regular season, the Twins posted a respectable 87-75 record, demonstrating their ability to compete at a high level. With a nearly even split between home and away games (40-41 on the road), they proved their mettle in various environments.
At the plate, the Twins held the 21st spot in batting average, hitting .243. However, their prowess truly shone in their ability to score runs, ranking 10th with 778 runs scored. In terms of hits, they settled at 19th place with 1332, but their power hitting ranked 3rd in home runs with 233. Pitching-wise, their staff held a solid 5th place in ERA, boasting a 3.86 mark, while leading the league with 1560 strikeouts.
Carlos Correa, the former Astros' slugger, played a pivotal role in their offensive lineup. The Twins were a force to be reckoned with when it came to home runs, tying for the American League lead with 233 dingers and ranking fourth in slugging percentage at .427. Despite facing numerous injuries, they showcased their resilience and offensive depth, with 12 different players hitting double-digit homers during the season.
On the mound, the Twins' pitching staff demonstrated their prowess by conceding just one run in two games against the Blue Jays. Pablo Lopez and Sonny Gray are a formidable one-two punch in the rotation while Jhoan Duran secured 27 saves in 32 chances.
Houston Astros ALDS:
The reigning World Series winners the Houston Astros finished the 2023 regular season with a 90-72 record.
Offensively, the Astros ranked 4th in batting average during the season (hitting .259) and 5th in runs scored with 827. They also flexed their power muscles, ranking 7th in home runs with 222.
Key players such as Yordan Álvarez, Kyle Tucker, and Framber Valdez stood out throughout the season. Yordan Álvarez's 31 home runs and Kyle Tucker's .284 batting average were instrumental in the Astros' success. Framber Valdez led the pitching staff with a solid 3.45 ERA and 200 strikeouts.
The Astros, known for their championship-winning pedigree, boasts a roster filled with household names like José Altuve, Alex Bregman, and Justin Verlander. Despite facing injuries to key players, they remained a potent offensive force, ranking third in the AL in batting average, homers, RBI, and slugging percentage.
In addition to live play-by-play action of every game, listen to expert analysis and preview coverage on MLB Network Radio.
---
---
---