Aretha Franklin dead at 76: SiriusXM pays tribute to the 'Queen of Soul'
Hear tributes across SiriusXM this week.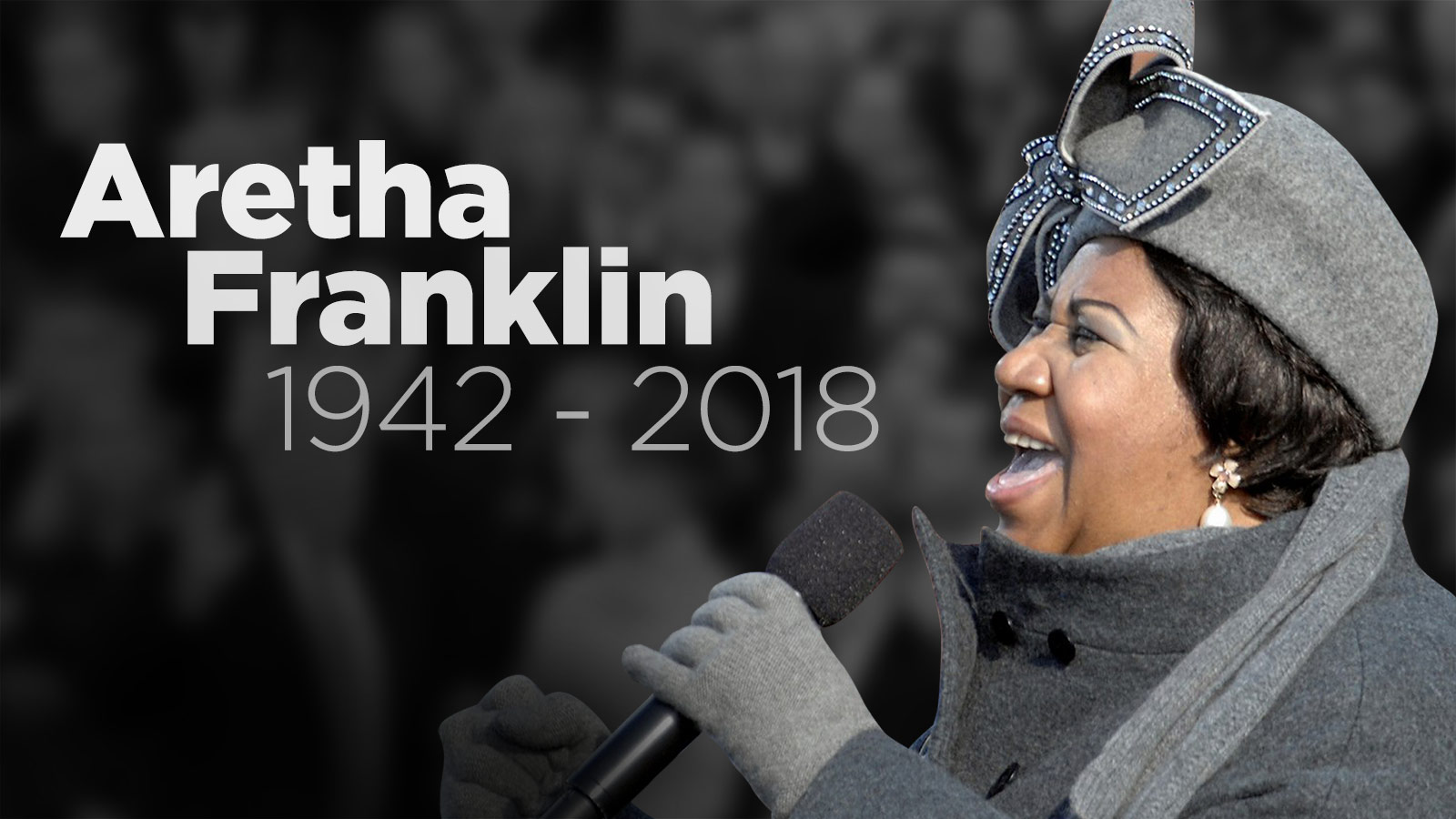 SiriusXM is sad to report that Aretha Franklin, universally recognized as the "Queen of Soul," has died after a long battle with cancer. She was 76.
---
---
Aretha Franklin is one of the best-selling musical artists of all time, with more than 75 million records sold worldwide. In 1987, she was the first woman inducted into the Rock and Roll Hall of Fame. In addition to the 18 Grammy Awards that she won during her incomparable career (out of 44 nominations), the National Academy of Recording Arts and Sciences awarded her a Grammy Legend Award in 1991, then a Grammy Lifetime Achievement Award in 1994. When Rolling Stone magazine named its "100 Greatest Singers of All Time," she was placed in the No. 1 position; "Aretha is a gift from God," wrote Mary J. Blige for the list. "When it comes to expressing yourself through song, there is no one who can touch her."
Franklin was a Kennedy Center Honoree in 1994, a recipient of the National Medal of Arts in 1999, and was awarded the Presidential Medal of Freedom in 2005. "American history wells up when Aretha sings," said President Barack Obama, explaining his emotional response to her stunning performance of "(You Make Me Feel Like) A Natural Woman" at the 2015 Kennedy Center Honors. "Nobody embodies more fully the connection between the African-American spiritual, the blues, R&B, rock and roll—the way that hardship and sorrow were transformed into something full of beauty and vitality and hope."
In addition to her magnificent singing, Franklin was a groundbreaking pianist, arranger, and songwriter. She recorded a total of 112 singles that reached the Billboard charts, including 77 Hot 100 entries, 17 top ten pop singles, 100 R&B entries, and twenty No. 1 R&B singles, making her the most charted female artist in history.
Aretha Louise Franklin was born in Memphis, TN in 1942 to Barbara (née Siggers) and Clarence LaVaughn "C. L." Franklin.  She began her singing career as a child, singing gospel at New Bethel Baptist Church where her father presided (the Reverend C.L. Franklin, whose sermons were best-selling recordings, often hosted such figures as Mahalia Jackson, Sam Cooke, and the Reverend Martin Luther King Jr. at their home). Aretha's first album, Songs of Faith, was recorded "live" at New Bethel Baptist Church when she was just 14 years old, and she signed with Columbia Records when she turned 18. Her first studio album, Aretha: With The Ray Bryant Combo, included her first hit with "Won't Be Long," which reached the R&B Top 10 in 1961.
But it wasn't until 1967 when Atlantic Records released the Jerry Wexler-produced album I Never Loved a Man the Way I Love You that Aretha truly found her voice and hit her stride. The title track was her first No. 1 single, and its blend of gospel and R&B ushered in a new era of soul music. The album also contained the timeless singles "Respect," "Baby, Baby, Baby," and "Do Right Woman, Do Right Man."
Over the next dozen years, Franklin recorded such acclaimed albums such as Lady Soul (No. 84 on Rolling Stone's list of the 500 Greatest Albums of All Time); Young, Gifted, and Black; and Amazing Grace, the best-selling live gospel album in history. She was also a dedicated force in the Civil Rights movement. In 1980, she lit up the screen with a special guest appearance in the film The Blues Brothers ("When she sings 'Think,'" wrote influential film critic Pauline Kael, "she smashes the movie to smithereens").
Following her departure from Atlantic, Franklin was signed to Arista Records by Clive Davis, where she continued to release hit albums including Jump to It and Who's Zoomin' Who? In 1998, Franklin won international acclaim when she stepped in at the last minute for an ailing Luciano Pavarotti to perform the aria "Nessun Dorma" at the Grammy Awards. Later that same year, she scored her final Top 40 hit with "A Rose Is Still a Rose," featuring Lauryn Hill — but she continued to create unforgettable musical moments, from her performance at President Obama's inauguration in 2009 to her rendition of Adele's "Rolling in the Deep" in 2014 on The Late Show with David Letterman, which became a viral sensation.
Aretha Franklin's endless list of classic recordings includes "Baby I Love You," "Chain of Fools," "Call Me," "Don't Play That Song," "Rock Steady," "Spanish Harlem," "Something He Can Feel," "I Knew You Were Waiting (for Me)" (with George Michael), and "Freeway of Love."
In 2017, Franklin announced that she would be retiring from touring at the end of the year. Her final public performance took place at the Mann Music Center in Philadelphia on August 26, 2017; her last appearance was on November 7, 2017 at the Cathedral of Saint John the Divine in New York City for the Elton John AIDS Foundation's  25th anniversary gala.

Tributes Across SiriusXM – Click channel to stream special programming
Join us as Soul Town (Ch. 49) becomes The Aretha Franklin Tribute Channel in honor of her contribution to popular music. The weeklong channel will feature music from her iconic career as well as archival interviews and tributes from fans, friends, and family.
SiriusXM VOLUME (Ch. 106) will also be discussing her life, music, and legacy during their live broadcasts.
Radio Andy (Ch. 102) will share memories of Aretha Franklin all day Aug. 16 and will air a live tribute on Bevelations: Remembering the Queen of Soul from 4 pm to 6 pm ET as well as special "All Aretha" edition of Deep & Shallow, featuring songs, tributes, memories and more at 6 pm ET. The Feels with John Arthur Hill will also honor the late icon.
Rock and Roll Hall of Fame Radio (Ch. 310) will highlight Franklin's music and air reflections from fellow artists each hour throughout the week.
With her music spanning multiple decades and genres, Aretha Franklin's music can also be heard across many SiriusXM channels, including Heart & Soul (Ch. 48), 80s on 8 (Ch. 8), 70s on 7 (Ch. 7) and 60s on 6 (Ch. 6).
For more information on Aretha Franklin, please visit:
Aretha's webpage on Rhino's website, which includes information about her most recent album, A Brand New Me: Aretha Franklin with the Royal Philharmonic Orchestra
Aretha's artist page on Sony Music's website
---

Written by Alan Light, who has been one of America's leading music journalists for more than 20 years. The former Editor-in-Chief of VIBE and SPIN magazines, he has also authored numerous books and is a frequent contributor to The New York Times and Rolling Stone. He brings his vast knowledge to VOLUME as co-host of Debatable.
---
---
---