Anthony Mackie channels the essence of Dr. King for HBO's 'All The Way'
Captain America star Anthony Mackie is portraying another American hero: Dr. Martin Luther King. In the upcoming HBO film All the Way, Mackie captures the essence of Dr. King alongside Bryan Cranston, who plays President Lyndon B. Johnson. During an … Continued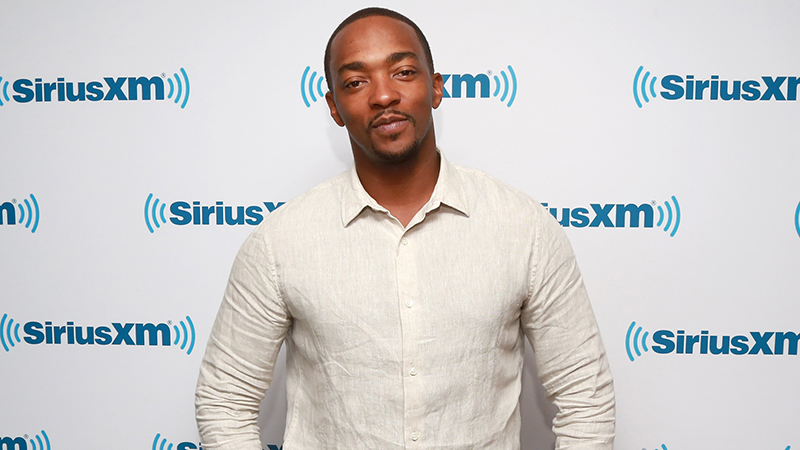 Captain America star Anthony Mackie is portraying another American hero: Dr. Martin Luther King. In the upcoming HBO film All the Way, Mackie captures the essence of Dr. King alongside Bryan Cranston, who plays President Lyndon B. Johnson.
During an interview on Sway in the Morning Wednesday, Mackie spoke in depth about how he prepared for the role and the impact Dr. King had on his own life.
"When I found out about this project, I was in Atlanta shooting Captain America, ironically enough," Mackie said. "I got the opportunity to go to Morehouse [College] and they let me in to archival stuff and I saw all this stuff about Dr. King that I never knew. And I actually got to meet with people who actually marched and knew Dr. King. The information I received from them was timeless."
Throughout his childhood, Mackie was taught the importance of Dr. King's legacy. His own mother graduated from a segregated high school and his parents tried to remind their children how privileged they were to grow up in an integrated society.
"In my house growing up, Dr. King was like, you know, the man. We literally had the picture of Jesus and Martin Luther King on the wall and the family portraits," Mackie said. "My dad treated Martin Luther King like he was literally a family member."
In the movie, Mackie tries to showcase the fact that "Dr. King is not reactionary" and to highlight Dr. King's abilities as a politician, negotiating deals within his own movement and President Johnson. Central to the movie's plot is the complicated relationship between Dr. King and the president–a president whom Mackie says without "the emancipation proclamation would have just been a piece of paper."
All The Way premieres on HBO on Saturday, May 21st at 8pmET.
Sway in the Morning airs weekdays 8am ET on SiriusXM Shade 45 (Ch. 45)
For a free 30-day trial, check out siriusxm.com/freetrial
---
---
---