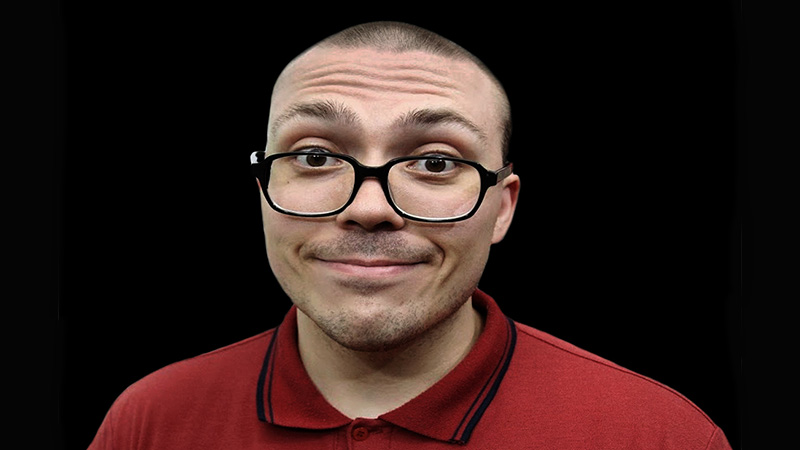 Anthony Fantano has been described as too opinionated for his own good. That makes SiriusXM's new talk music channel VOLUME (Ch. 106) the perfect home for his weekly series, The Album Review Show.
Fantano, better known as The Internet's Busiest Music Nerd, rose to fame as a prolific music critic known for passionate, vlog-style album reviews housed on his ever-growing YouTube channel: The Needle Drop. His unique blend of musical knowledge and comedic wit goes hand-in-hand with his brutally honest nature, making for exciting reviews each week on his show.
"I try not to be too flowery with my language. I'm not trying to impress anybody with how much I know or how much you think I think I know about a given artist or record," Fantano says. "I'm talking about what's happening on the record, what's happening with the music, how does it sound and what exactly about that sound I think works or doesn't work. It's pretty blunt, it's pretty straightforward because the music is ultimately what is most important to me. That's what I want to be focused on, that's what I want to be discussed."
Fantano's reviews have been known to elicit a trail of polarizing reactions with almost every video he drops. The Album Review Show offers him a new avenue to stir the pot with in-depth dissections of the latest releases while highlighting new artists across all genres. Fantano calls his review process "workman-like" and is seeking the albums that are innovative enough to explore inventive sounds that break new ground in music.
"If there's really nothing of note, nothing that exciting to talk about, or nothing all that challenging or new or refreshing about an album that has just come out, there will be very little to discuss, very little to describe, very little to dive into," Fantano says. "It's albums that bring changes, that bring new ideas, that push the envelope that, to me, are the most exciting to talk about."
He continues: "While I do talk about other records that I do find less exciting, it's those albums that are pushing things forward that I wanna grab, pick up and start a conversation about as soon as possible."
The Album Review Show can be heard Thursdays at 1 p.m. ET on VOLUME, Channel 106.
---
---
---