Here's Why Andy Cohen Nearly Fled the 'RHONJ' Reunion
"I think I lost my s–t with [Teresa]… in a way that I haven't maybe ever," Andy Cohen said.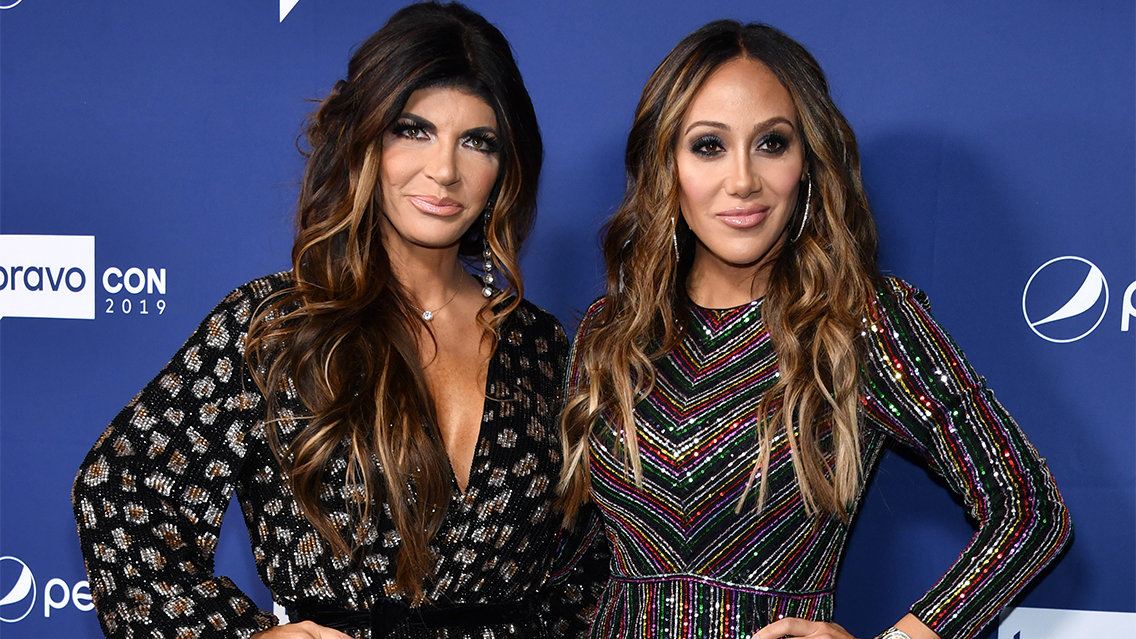 Andy Cohen revealed both Teresa Giudice (l.) and Melissa Gorga (r.) had a tense 'back and forth' during the 'Real Housewives of New Jersey' reunion taping. (Getty Images)
Andy Cohen nearly walked off the set of the Real Housewives of New Jersey reunion taping last Thursday after losing his "s–t" with reality star Teresa Giudice, he said on his SiriusXM show, Andy Cohen Live, today (April 24). Check out the entire episode on the SXM App now and listen to a clip from it below.

Although Andy didn't reveal specifically what happened during the "monumental and upsetting" taping, he dished on the tense "back and forth" between Teresa and Melissa Gorga. Additionally, he shared that his response may be connected to his role as "a parent of a toddler" now.
"There was a moment where I turned to Teresa – I apologized to her later – I didn't yell at her – but I think I lost my s–t with her in a way that I haven't maybe ever," Andy said. "The level of – I won't even say vitriol – I will say hate Teresa and Melissa [have], it's, I mean the gloves are off I've never seen anything like it, and the way the two of them were going back and forth," he continued.
---
Related: Teresa Giudice's $10,000 Wedding Hair Had Over 1,500 Bobby Pins
---
Plus, Andy mentioned that during the reunion Teresa and Melissa "didn't spend a ton of time rehashing" their feud as there were also a "ton of new allegations" and "new material to get into."
Check out the next episode in Season 13 of "The Real Housewives of New Jersey" this Tuesday at 9pm ET on Bravo.
Need more Andy? In addition to Andy Cohen Live, check out his recently launched SiriusXM podcast, Andy Cohen's Deep & Shallow Podcast. Join Andy each week and eavesdrop on things you're not supposed to hear as he sits down with a celebrity guest and hangs with actor John Hill. Plus, don't miss Andy's unfiltered kiki-spanning family and friends as they discuss dating, reality TV, news, and pop culture.
Andy Cohen Almost Walked Off the Real Housewives of New Jersey Reunion Stage
---
---
---