Andy Cohen Explains Why a Live 'Love Is Blind' Reunion Was a Terrible Idea
Bona fide reunion expert Andy Cohen weighs in on why the 'Love Is Blind' reunion shouldn't have been live — all technological issues aside.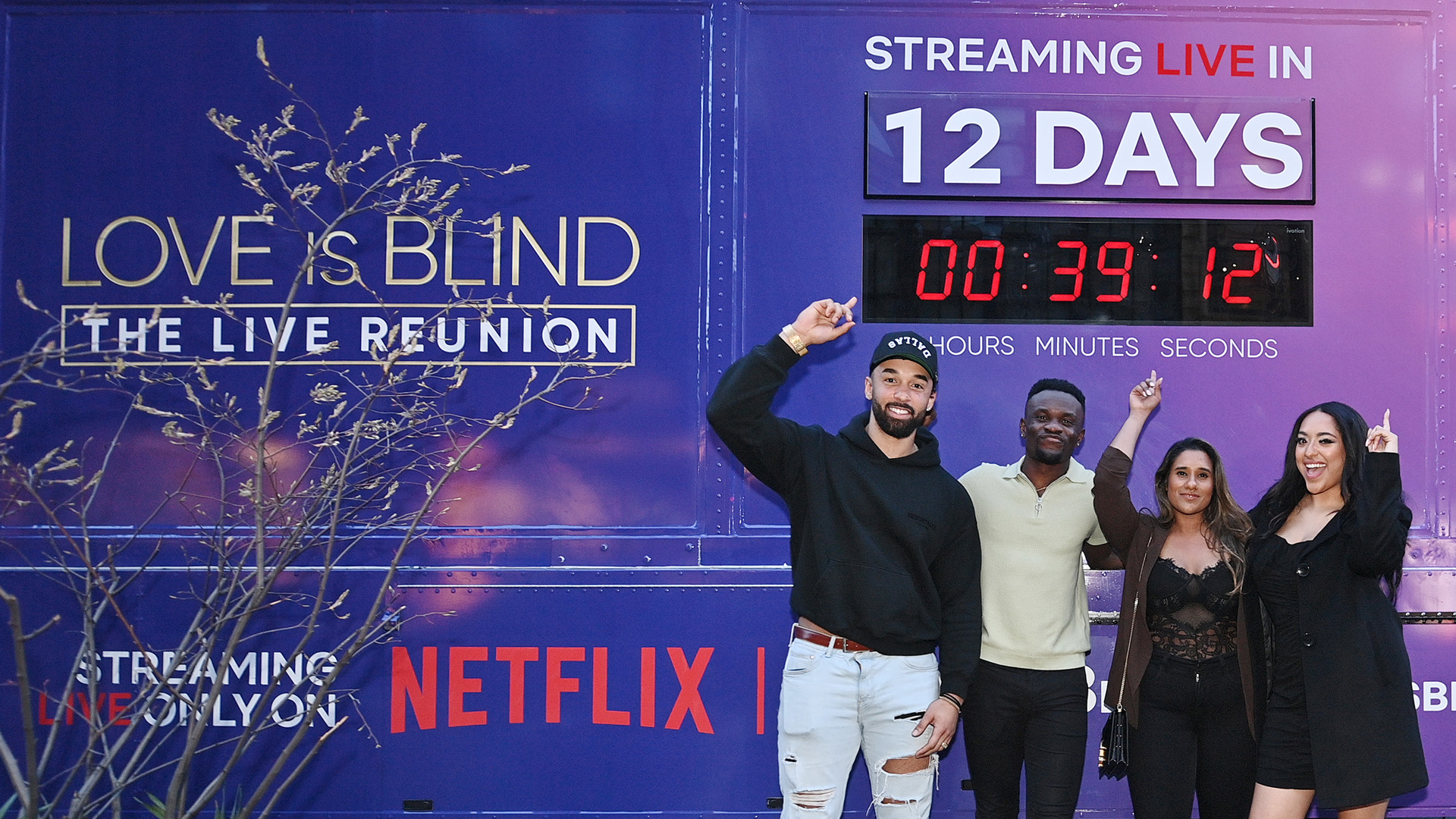 Photo by Roy Rochlin/Getty Images for Netflix
Reunion expert and frequent host Andy Cohen spoke out about the Love Is Blind Season 4 cast reunion episode that failed to air on Netflix Sunday night.
"Live reunions are a very bad idea," Andy said on Radio Andy's (Ch. 102) Andy Cohen Live this morning. "There is a reason we don't do reunions live."

The Love Is Blind reunion episode was supposed to be Netflix's second-ever live streaming event, but 90 minutes after the premiere time came and wait, Netflix tweeted out an apology:
"To everyone who stayed up late, woke up early, gave up their Sunday afternoon… we are incredibly sorry that the Love is Blind Live Reunion did not turn out as we had planned. We're filming it now and we'll have it on Netflix as soon as humanly possible. Again, thank you and sorry."
But Andy explained that even if the show had gone off without a technological hitch, it still shouldn't have been live.
"There is a lot of grist to go through before you get to the prime beef [of a reunion]," he said, having hosted reunions with casts from multiple Real Housewives franchises, The Traitors, and more. "And there is a reason they're edited down. We could talk about a topic on a reunion taping for 25 minutes, for 45 minutes, before really getting to the heart of something."
He added, "You can't say, 'Oh, okay, we're going to do it tightly in an hour.' Sometimes it takes longer to get someone revved up emotionally. You want them to be feeling the most intense feelings that they can about the seasons. That takes time to shape and craft."
Andy also revealed that he treats reunions as a "fishing expedition" to find "what's gonna land." Sometimes the best reunion moments come from intense editing, finding audio that might've been missed in person but captured by a microphone.
Despite not airing live Sunday, the Love Is Blind reunion — hosted by Vanessa and Nick Lachey — was taped at that time. According to Netflix, the episode will be available on the app Monday at 3pm ET/12pm ET. How much editing took place over 18 hours remains to be seen.
---
---
---