Why BFFs Andy Cohen and Anderson Cooper never dated
Andy Cohen and Anderson Cooper share the same initials, careers in media and the stage on their national speaking tour, AC2. Just don't expect to see them sharing a romantic candlelit dinner. "When we first met, someone tried to set … Continued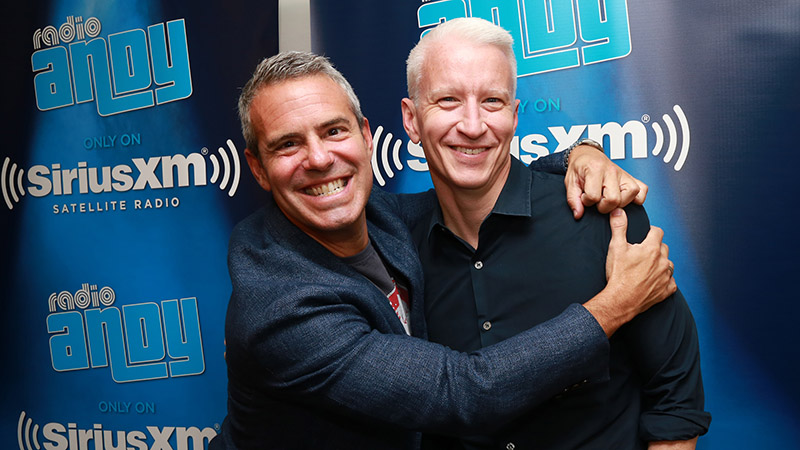 Andy Cohen and Anderson Cooper
Andy Cohen and Anderson Cooper share the same initials, careers in media and the stage on their national speaking tour, AC2. Just don't expect to see them sharing a romantic candlelit dinner.
"When we first met, someone tried to set us up on a date. This was like 25 years ago. He was a producer at CBS News, and we had a phone call to set up the date," Cooper, 48, told Sway Calloway on Shade 45's Sway's Universe this week.
But the stars simply didn't align after pop-culture pundit Cohen, 47, brought up Cooper's famous mother, Gloria Vanderbilt.
"The first two minutes, he asked me about my mom, and I just imagined him gesticulating a lot with his hands," Cooper said, laughing. "I was like, I am not going on a date with this guy. We never went on a date. It never happened."
It's probably for the best: The celebrities are close friends and collaborators, plus Cooper is taken: He's been in a relationship with partner Benjamin Maisani for about seven years.
Could wedding bells be in their future?
"I've thought about it," Cooper said with a smile.
Cooper and Vanderbilt's new book The Rainbow Comes and Goes is on shelves now, and listen to Sway's Universe on SiriusXM Ch. 720.
For a free 30-day trial, check out http://www.siriusxm.com/freeTrial
---
---
---