Anderson Cooper on mom Gloria Vanderbilt's one-night stand with Marlon Brando: 'She gets around!'
Gloria Vanderbilt is known for her glamorous life, including dalliances with some of Old Hollywood's biggest names — a fact that has led to some awkward conversations with her journalist son Anderson Cooper. The 92-year-old artist and heiress has been linked … Continued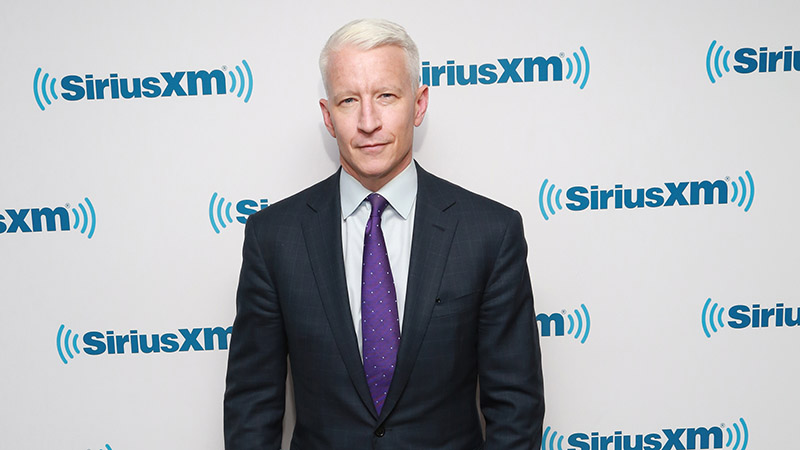 Gloria Vanderbilt is known for her glamorous life, including dalliances with some of Old Hollywood's biggest names — a fact that has led to some awkward conversations with her journalist son Anderson Cooper.
The 92-year-old artist and heiress has been linked to Frank Sinatra, Howard Hughes and, as Cooper told Sway Calloway on Shade 45's Sway's Universe this week, Marlon Brando, developing a crush on the legendary actor after seeing him in A Streetcar Named Desire with her best friend Carol.
"He was like super hot in the 50s. And they both decided they wanted to hook up with Marlon Brando, so Carol did it first and then set it up for my mom, and my mom flew out to L.A. and had a 'date,'" said Cooper, smiling while putting up air quotes, "with Marlon Brando."
"As a kid, I was like, 'How long was that date for?' and she was like 'One night.' I was like, 'That wasn't a date,'" the CNN anchor added.
"That was a one-night stand," said Calloway, 45. "Damn, but that's kind of sexy about your mom."
"She gets around," replied Cooper, 48, laughing.
https://www.instagram.com/p/BC_J2ZzEkG-/
Even Robin Hood stole Vanderbilt's heart at one point.
"I used to watch old movies with her when I was a kid," Cooper recalled. "I'd turn to her and be like, 'Did you ever know Errol Flynn?' She'd be like, 'Oh yes … '. My mom hooked up with all these guys."
Cooper and Vanderbilt's new book The Rainbow Comes and Goes is on shelves now, and listen to Sway's Universe on SiriusXM Ch. 720.
For a free 30-day trial, check out http://www.siriusxm.com/freeTrial
---
---
---