Amber Rose defends Kim Kardashian: 'I think it's really f***ing cool that she actually built an empire after a sex tape'
Amber Rose is so done feuding with ex Kanye West and his wife Kim Kardashian — and she wishes the media would stop adding fuel to the fire. Rose, 32, stopped by Dirty, Sexy, Funny with Jenny McCarthy on Friday to … Continued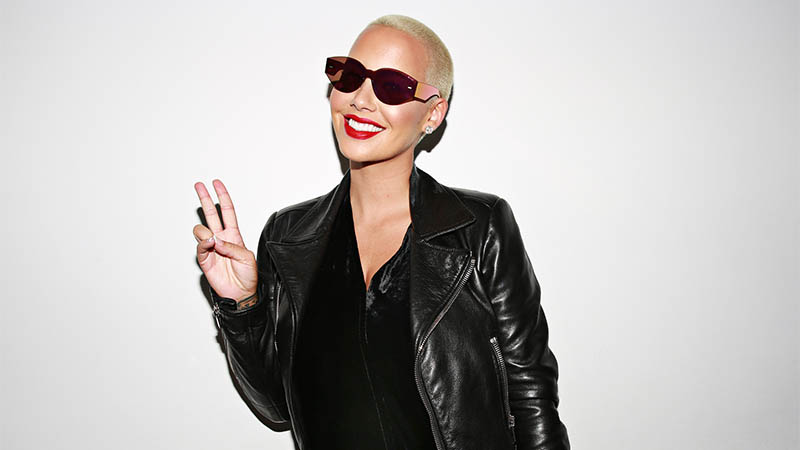 Amber Rose is so done feuding with ex Kanye West and his wife Kim Kardashian — and she wishes the media would stop adding fuel to the fire.
Rose, 32, stopped by Dirty, Sexy, Funny with Jenny McCarthy on Friday to talk about her mission to empower women after feeling "bullied" and slut-shamed by the rapper following their breakup. The activist, author and soon-to-be talk show host also shut down a newspaper for misquoting her as criticizing Kardashian's career.
"I think it's really f***ing cool that she actually built an empire after a sex tape," she said. "I think that's amazing, so I would never say that in a way where I'm like I don't think it's cool."
"I always said people are just jealous, really, of them," said McCarthy, 43, of the royal family of reality TV.
"Yeah, and let everybody f***ing win," Rose added. "There's enough money, enough room for everybody to get a piece."
Hear what else Rose had to say about co-parenting with Wiz Khalifa and being mentioned in the Nick Young/Iggy Azalea cheating scandal in the clips below:
The Amber Rose Show premieres July 8 at 11 pm ET on VH1.
Dirty, Sexy, Funny with Jenny McCarthy airs live weekdays from 10 am to 12 pm ET on SiriusXM Stars (Ch. 109).
For a free 30-day trial, check out http://www.siriusxm.com/freeTrial.
---
---
---