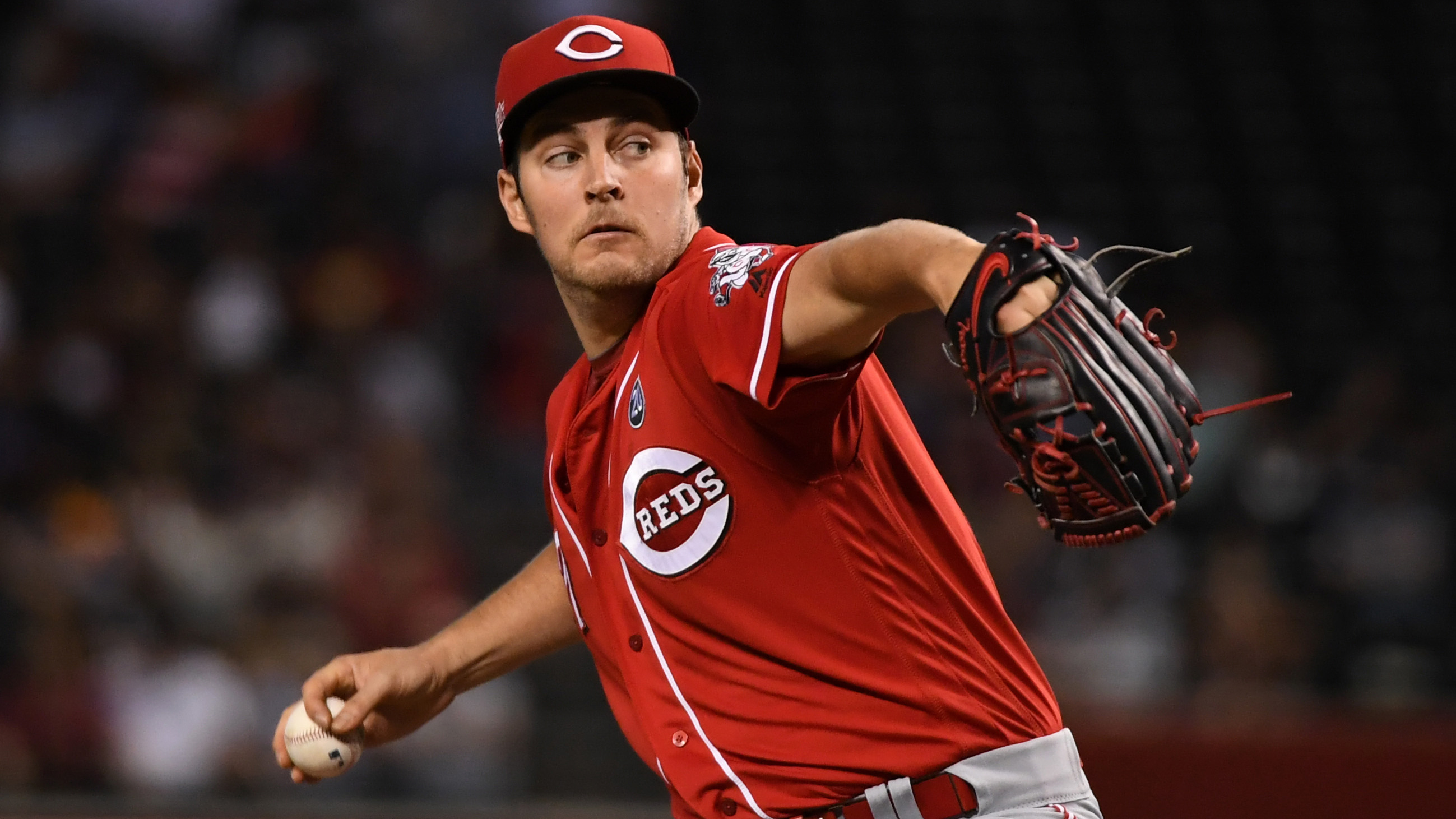 Reds pitcher Trevor Bauer delivers a pitch against the Arizona Diamondbacks at Chase Field on Sept. 15, 2019 in Phoenix, Arizona. (Photo by Norm Hall/Getty Images)
Cincinnati Reds pitcher Trevor Bauer has joined SiriusXM to host his own talk show – Bauer Hour – which will debut Oct. 8 and air exclusively on SiriusXM's MLB Network Radio (XM channel 89, Sirius channel 209).
The outspoken Bauer will team up with co-host Casey Stern twice a month throughout the year to discuss the headline stories happening around the league and share his thoughts on baseball and pitching technique and mechanics, and other off-the-field topics as well.
If you're an All Access subscriber, click below to listen to MLB Network Radio now.

"I've always enjoyed being on MLB Network Radio as a guest. Having this show will mean I can impact baseball fans and the game in a new way," said Bauer. "I'm excited for the freedom I'll have on SiriusXM to talk about topics that are important to me, both in baseball and the world beyond it."
After a record-setting collegiate career at UCLA, Bauer was drafted by the Arizona Diamondbacks as the third overall selection in the 2011 MLB Amateur Draft and made his big league debut with the team in 2012. The following offseason he was traded to Cleveland, where he pitched for the Indians for six-and-a-half seasons, won 67 games and made the American League All-Star team in 2018.
Known for his technical and experimental approach to his craft, Bauer is known for having a wide variety of pitches. His passion for science and discovery extends off the diamond as well. Bauer's off-field hobby is collecting and working on drones, and he has taken an active role in supporting students interested in technology and robotics.
He has spearheaded other charitable campaigns as well, including his campaign that saw him donate to 69 different organizations. He raised money for soldiers returning from duty, as well as hurricane relief for Texas and Puerto Rico.
---
---