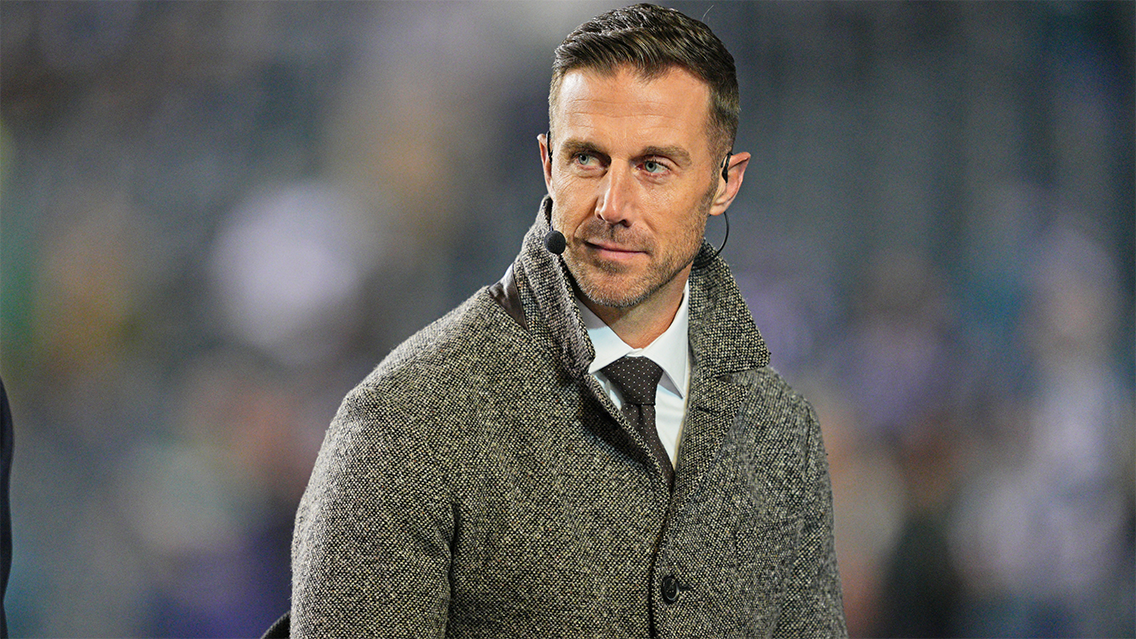 Two years after retiring from the NFL, three-time Pro Bowl quarterback Alex Smith is joining the SiriusXM NFL Radio team this season.
Smith will host The SiriusXM Blitz every Thursday at noon ET/9 am PT with Bruce Murray. Smith joins a loaded "quarterbacks room" at SiriusXM.
---
Listen to The SiriusXM Blitz on the SiriusXM App
---
SiriusXM listeners will also hear seven-time Super Bowl champion quarterback Tom Brady on his show, Let's Go!; 2002 NFL MVP Rich Gannon, who also hosts The SiriusXM Blitz on SiriusXM NFL Radio; Super Bowl XXI MVP Phil Simms, who can be heard every Friday on Simms and the Mad Dog on both the SiriusXM NFL Radio and Mad Dog Sports Radio channels; and veteran signal-callers Jim Miller and Ryan Leaf.
News of Smith's new hosting gig comes days before the 2023 NFL season is set to kick off, when one his former teams, the Kansas City Chiefs, face the Detroit Lions this Thursday (September 7). Listen to the entire matchup (both the Chiefs' and Lions' broadcasts) on SiriusXM.
Additionally, throughout the season, tune into Season 3 of Let's Go! with Tom Brady, Larry Fitzgerald & Jim Gray. The exclusive SiriusXM series featuring the seven-time NFL Super Bowl Champion and former All-Pro wide receiver will yet again air on SiriusXM's Mad Dog Sports Radio (Ch. 82) and be available as a podcast.
---
---
---