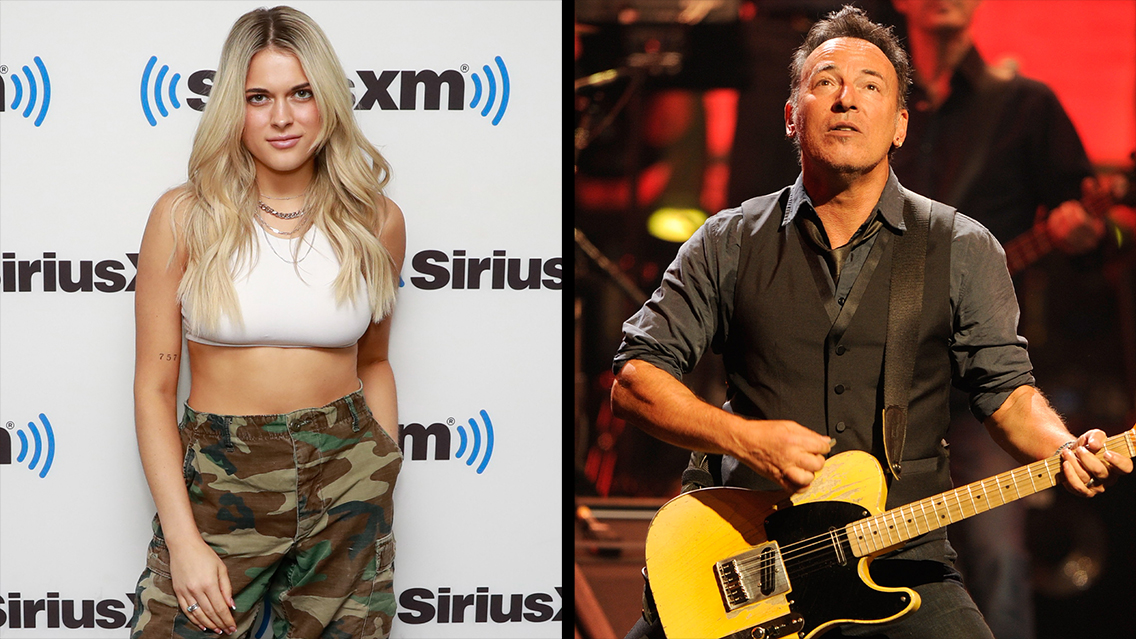 No, Alana Springsteen's dad isn't Bruce Springsteen. Born in Virginia and now based in Nashville, the rising country-pop star simply shares a surname with the legendary artist.
However, she's clearly a fan of "The Boss," becoming the latest musician to cover Bruce's classic "I'm on Fire."
---
Watch Alana cover Bruce on the SiriusXM App now
---
Alana – who just released part three of her 18-track debut album, TWENTY SOMETHING – breathed new life into "I'm on Fire" when she performed it during a new episode of Fierce Women in Music, hosted by Lori Majewski. The 22-year-old singer-songwriter's stripped-down performance feels both nostalgic and refreshingly new.
A timeless track off Bruce's iconic Born in the U.S.A. album (1984), "I'm on Fire" still resonates due to its raw emotion and evocative lyrics. The song captures the essence of longing and desire, aching with a sense of forbidden love. Bruce's unique vocal delivery and the song's atmospheric instrumentation have made it an enduring favorite, standing the test of time as a true classic.
In addition to her cover of "I'm on Fire," in the latest edition of Fierce Women in Music, Alana performed "goodbye looks good on you" (a track off her TWENTY SOMETHING that's already amassed millions of views on YouTube). She also spoke to Lori Majewski about her journey to stardom, debut album, and more. Check out the full episode on the SiriusXM App anytime by searching "Alana Springsteen."
Recently, Alana concluded her stint as an opener for country superstar Luke Bryan, who she first saw at the Grand Ole Opry in Nashville when she was 10. Next week, she'll head to Europe to perform in the Netherlands and the UK before returning to the US in the fall.
TWENTY SOMETHING Tracklist
1. you don't deserve a country song
2. if you love me now
3. caught up to me
4. goodbye looks good on you (feat. Mitchell Tenpenny)
5. tennessee is mine
6. shoulder to cry on
7. twenty something
8. chameleon
9. here's to all my exes
10. hypocrite
11. when we were friends
12. ghost in my guitar
13. taylor did
14. different kinda country
15. cowboys and tequila
16. thinkin' straight
17. look i like
18. amen
---
---
---