Alabama sits atop Chris Carlin's college football Top 10
Alabama and Ohio State are 1 and 2 in this week's edition of the College Sports Nation top 10!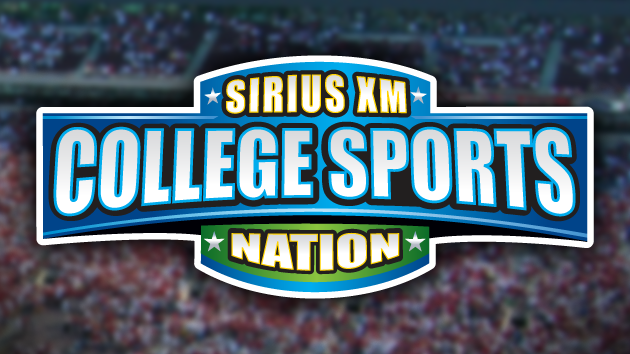 It's the fifth week of the regular season and no fewer than six of the top 10 are meeting in head-to-head games this week; Chris Carlin from College Sports Nation is back in the studio breaking down this week's top 10 and the big games.  This weekend is shaping up to be a truly epic weekend and there will definitely be some ramifications for College Football Playoff after Stanford-Washington on Friday night, while Wisconsin-Michigan and Louisville-Clemson air on Saturday afternoon.
#10 Texas A&M: Texas A&M is the team that nobody is talking about too much yet. Still, would you wanna take on a team this fast and nasty? The Aggies have South Carolina this week and Tennessee next week, but man, they've gotta be thinking about Alabama already.
#9 Wisconsin: Having already taken down LSU and Michigan State, the Badgers now face the Michigan Wolverines in Ann Arbor. Can the battle-tested Badgers take down yet another top opponent on the road after upsetting Sparty in East Lansing last week?
#8 Washington: The Huskies host the Stanford Cardinal this weekend on a Friday nighter in Seattle. The Dawgs will have to take care of business against the resident kingpin of Pac 12 North before anyone takes them too seriously. A home win however will have fans thinking Rose Bowl (or beyond!)
#7 Houston: Another week closer to that huge November 17th tilt with Louisville. Still, Cougars and their fans have to be wary of UConn this week and Navy next week. The Midshipmen, by the way, are still undefeated and proudly rocking that triple-option attack. Look out, Cougars.
#6 Stanford: The Cardinal have nothing to gain by beating the Huskies this week. Their the favorite, the incumbent overlord of the Pac 12 and if they're still the overlords than they better take it to the Huskies.
#5 Michigan: The Wolverines have historically owned the Wisconsin Badgers. Even in down seasons for the maize and blue, victory was almost always assured against UW. If Michigan is truly back then we're gonna see a classic Wisconsin beatdown this weekend in Ann Arbor. Cross yourself, Badger fans.
#4 Louisville: Louisville's one-man wrecking crew Lamar Jackson hasn't slowed down against anyone this season. Still, Louisville's Heisman hopeful has not seen a defense the likes of Clemson's yet either. Clemson as the immovable object and Jackson as the irresistible force is a simple narrative, but it's also not an incorrect narrative. This game should be electric and Death Valley will be a'rockin.
#3 Clemson: See above.
#2 Ohio State: A week after their official bye week, the Buckeyes are back and facing Rutgers which, if you think about it, is sorta like another bye week. Ohio State should patently mow through the Scarlet Knights.
#1 Alabama: The Crimson Tide have only really been challenged in one game this season (Ole Miss) and that lack of challenge is a concern moving forward, but not against the Kentucky Wildcats in the friendly confines of Bryant-Denny Stadium. Tide shall roll.
Catch all of the biggest college football games this weekend (and every weekend) on SiriusXM College Sports Nation. 
---
---