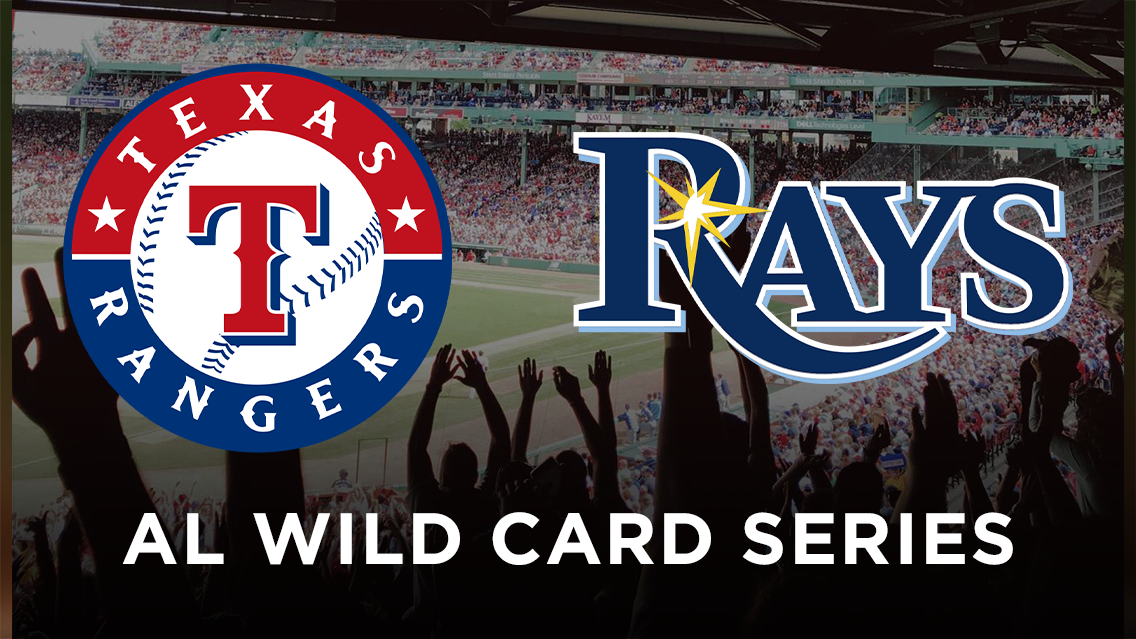 Following the Texas Rangers' 4-0 victory against a lackadaisical Rays squad in Game 1 of the 2023 AL Wild Card yesterday, Tampa Bay is on the brink of elimination. Catch every pitch of Game 2 of the series at Tropicana Field today (October 4) at 3pm ET on SiriusXM (see home and away feed details below).
---
Listen to Rangers-Rays on the SiriusXM App and web player
---
AL Wild Card: Texas Rangers Away Feed
Nathan Eovaldi will take the mound for the Texas Rangers. The right-hander has been the ace of the Rangers' staff since Jacob deGrom went down in May with right UCL surgery, posting a 3.63 ERA in 25 starts. However, Eovaldi has struggled since coming off the injured list with a right forearm strain, logging a 9.30 ERA in six September starts.
SiriusXM channel 176 in your vehicle
Channel 867 on the SiriusXM App
AL Wild Card: Tampa Bay Rays Home Feed
Zach Eflin will get the nod as Tampa must win back-to-back games
in order to avoid being swept in the postseason for the second time in club history. The Rays have lost a club-record six consecutive postseason games, a streak that
began with Game 2 of the 2021 ALDS vs. Boston. After contributing four scoreless innings yesterday, the Rays bullpen has turned in a 0.64 ERA (14.0IP, 1ER) over the club's last three postseason games dating back to Game 1 of the 2022 AL Wild Card Series at Cleveland.
SiriusXM channel 175 in your vehicle
Channel 866 on the SiriusXM App
Need to listen to every postseason matchup? Check out live play-by-play action and exclusive coverage of every game here.
---
---
---