Al Franken to host weekly SiriusXM show featuring politics, comedy & more
Former Sen. Al Franken's new weekly show on SiriusXM Progress (Ch. 127) will premiere on September 28 with expected first guest Chris Rock.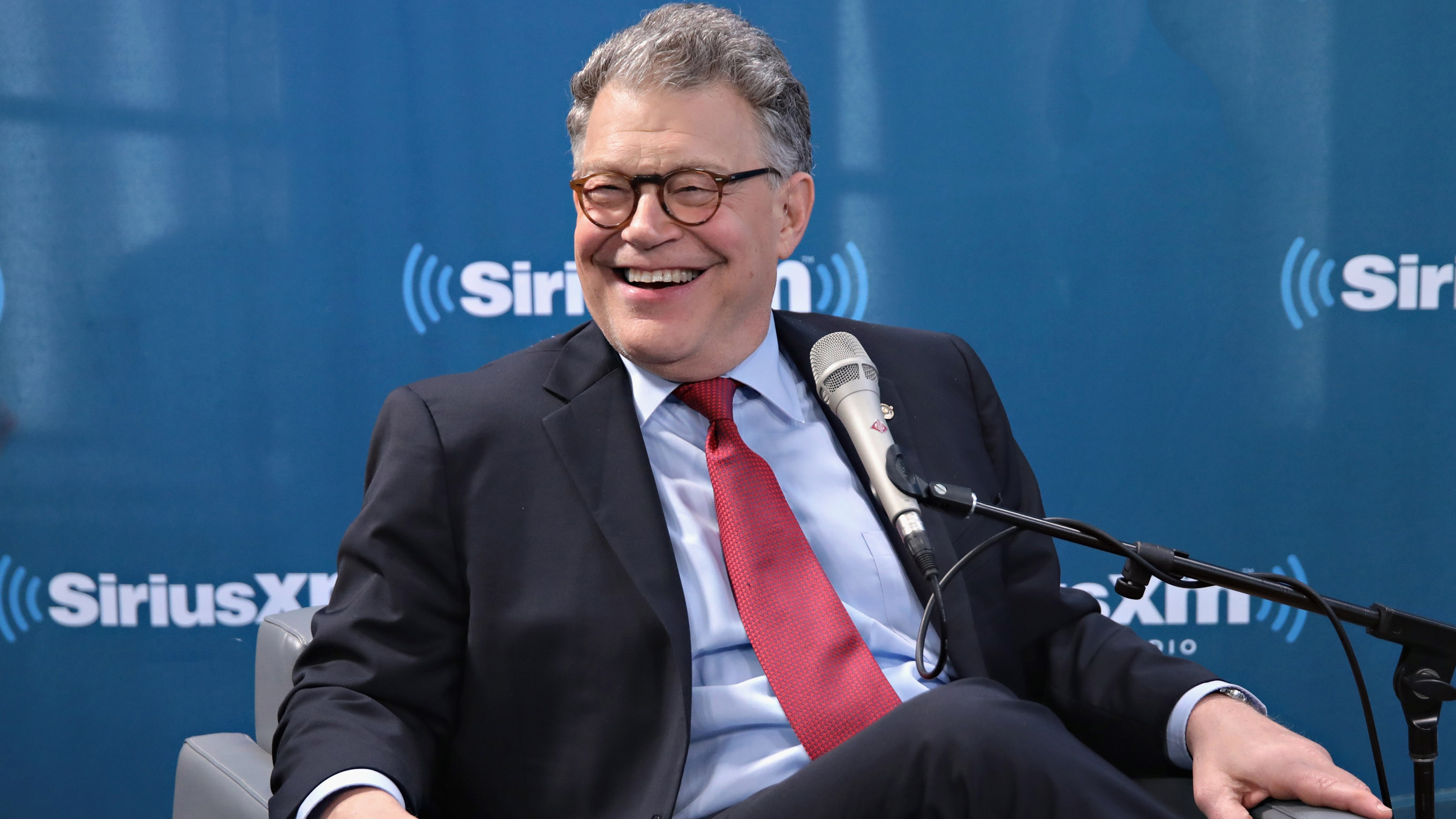 Senator Al Franken discusses politics at a SiriusXM Town Hall on May 31, 2017, in New York City. (Photo by Cindy Ord/Getty Images for SiriusXM)
SiriusXM announced that comedian and former United States Senator Al Franken will launch his own weekly radio show on SiriusXM Progress (Ch. 127). Starting September 28, the one-hour program will premiere every Saturday at 10am ET, with replays throughout the day, and will also be available On Demand.
Broadcast from SiriusXM's studios in Washington, D.C., The Al Franken Show will feature the five-time Emmy winner hosting thought-provoking conversations with headliners and experts in the fields of politics, entertainment, media, technology, global affairs and more. The program will premiere with expected first guest Chris Rock, with former Senate Majority Leader Harry Reid and comedian Patton Oswalt scheduled for future shows.

"I'm excited to be back on SiriusXM, which carried my Air America show back in the day," said Franken. "Listeners can expect a mix of guests from my comedian friends like Chris Rock, to my political pals like former Senate Majority Leader Harry Reid, to policy experts on the issues in play in 2020. When I'm interviewing Harry or former Energy Secretary Ernest Moniz, I'll be the funny one. When I interview Rock or Patton Oswalt, I'll be the one who served eight-and-a-half years in the Senate."
"Al Franken is an important and influential progressive voice, whom many have missed. SiriusXM is the perfect platform for him to re-enter the public conversation," said Megan Liberman, SiriusXM's Senior Vice President of News, Talk and Entertainment Programming.
In addition to hosting his own show, the former Minnesota senator will join the SiriusXM Progress team for special coverage of the 2020 elections, including presidential debates, primaries and Election Night. Franken will also make regular appearances on various shows throughout the Progress lineup.
SiriusXM subscribers can hear The Al Franken Show every Saturday morning on SiriusXM Progress (Ch. 127), as well as on the SiriusXM app and desktop web player. It will also continue to be available as a podcast the following day.
Additionally, SiriusXM subscribers with streaming access can hear the program on a wide variety of connected devices including smart TVs, Amazon Alexa devices, Apple TV, Sony PlayStation, Roku, Sonos speakers and more. Go to www.SiriusXM.com/AtHome to learn more.
---
---