After an offseason of attrition and graduation, Ohio State is STILL a national title favorite
Ohio State is breaking in a bunch of new talent after sending eight players to the NFL draft, can the Buckeyes make a national title run anyway?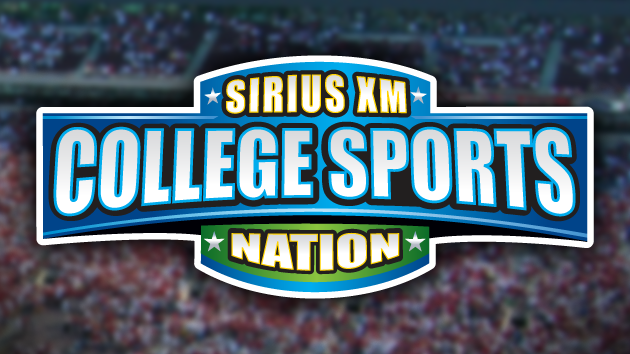 We're showcasing the five teams that our College Sports Nation experts think will be contending for the national title come January of 2017. Today we're talking about the Ohio State Buckeyes, who despite the likes of Joey Bosa, Ezekiel Elliot, Braxton Miller and Cardale Jones all going to the NFL, are somehow right in the thick of the national title conversation before the season starts. Let's take a look at why…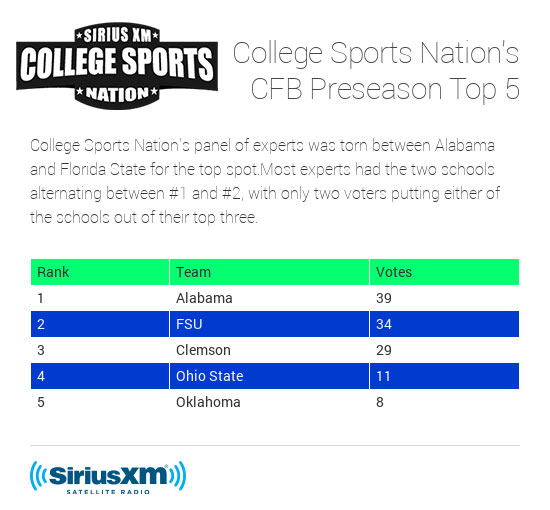 JT Barrett is one familiar face for Bucks' fans as the season opens with a ton of questions surrounding the roster. Who will Barrett pass to, handoff to? Nobody really knows, but c'mon, this is an Urban Meyer-recruited Ohio State football squad. Noah Brown seems like a pretty great receiving option, Curtis Samuel, Dontre Wilson? They'll somehow work out just fine in the backfield. Marcus Baugh?  He'll be a more than adequate safety valve at tight end for Barrett to dump off to on the underneath side.
There may be a few hiccups along the way, but a hiccup for Ohio State usually means "not winning by enough to appease your ravenous fans," and not an "L" in the box score.
What to expect when you're expecting a national title run
Ohio State's season is always about winning the Big Ten and beating "that team up north," but since Urban Meyer's arrival the Scarlet and Gray have been, like clockwork, a major factor in the national title picture. Yes, even when they've been sanctioned with no post-season bowl games, the Buckeyes have been the "what-if" team that nobody has wanted to face.
This season with all the turnover and a schedule that can be defined by five away games, Ohio State's arguably more vulnerable than ever before in Meyer's stint at OSU. Still, here they are #4 in our poll of experts. If Ohio State can survive an early trip to Norman, Oklahoma against Baker Mayfield and the Sooners, the Buckeyes will have a few weeks to get things going before a brutal four-game stretch of Big Ten matchups. To wit, a trip to the perpetually rowdy Camp Randall against Wisconsin, followed by a visit to Happy Valley to face Penn State, then back-to-back home games against rising Northwestern and (maybe resurgent) Nebraska await the youngsters. Yep, all in a row. To say nothing of the all-Michigan close to the regular season: at Michigan State and then arch-rival Michigan at the Horseshoe. If Ohio State runs that gauntlet with somehow zero or, heck!, even just one loss, fans should anticipate a berth in the college football playoff.
All those faces now in NFL? That brutal schedule?
It seems daunting, maybe even impossible for Ohio State to sustain their run of dominance –they've lost four games total over the past four seasons– with so many green players and such a tough schedule, but then again, bet against Urban Meyer and JT Barrett at your own peril. Doubt and a lack of belief can be a very strong motivator for a team and as former Ohio State quarterback and current college football analyst, Kirk Herbstreit, puts it "I think they're going to play with a lot of attitude, with a chip on their shoulder, they're still the team to beat in the Big Ten." 
For the latest college sports news and updates, head to SiriusXM's College Sports Nation(Ch. 84)
---
---
---