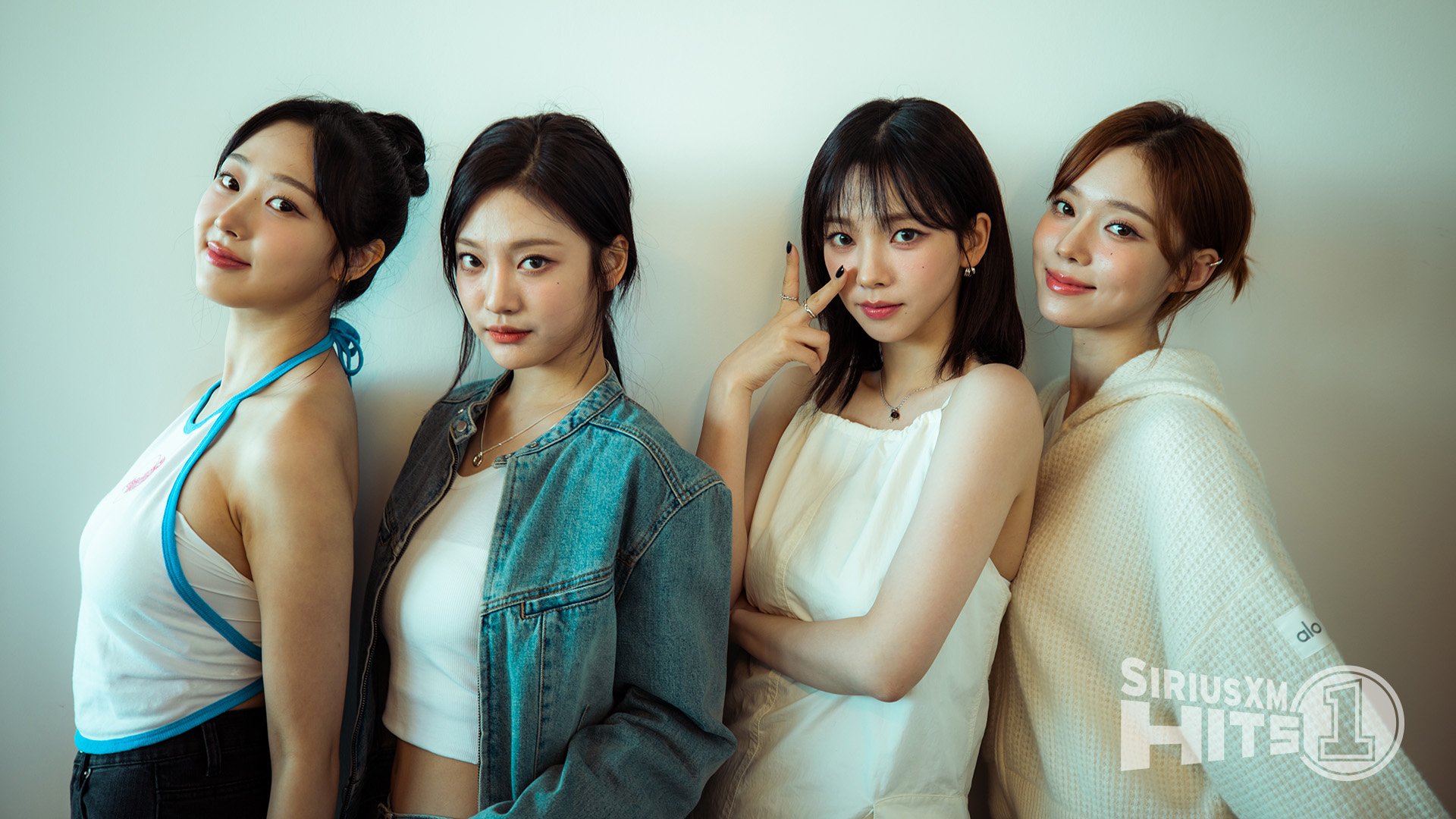 Four-piece female K-pop group aespa released their first official English-language single, "Better Things," earlier this month. On their quest to expand globally, the members — Giselle, Karina, Ningning, and Winter — also just embarked on their 14-date Synk : Hyper Line Tour, which includes US shows in Los Angeles, Dallas, Miami, Atlanta, Washington, Chicago, Boston, and Brooklyn.
---
Watch aespa's full interview with Tony Fly & Symon on the SiriusXM App
---
Still shaking off the jet lag after being in Los Angeles — their first tour stop — for a week, aespa explained to SiriusXM Hits 1 hosts Tony Fly and Symon (and K-pop's booming American fanbase) what their group name means. "The 'A' stands for 'avatar,' and 'e' is for 'experience,' so basically 'avatar' and 'experience' is kind of what aespa's about," Giselle said. The aespa fandom is named MY.
Anytime they land in California, aespa revealed their first stop is a frozen yogurt shop. And then, even when the band has a day off, they still choose to spend the day together, shopping or watching Korean dramas, movies, and variety shows. "We hang out together and eat something good," Ningning added.
While on tour, Giselle, Karina, Ningning, and Winter love exploring new places and trying local cuisine, as well as experiencing every venue's different energy. Although they've only headlined in Los Angeles so far, they also recently performed at Outside Lands Music Festival in San Francisco, and their tour will take them to seven more major US cities.
"We hope one day everyone knows [who] we are and [can] sing along with our songs," Karina shared.
Besides being their first English-language single, "Better Things" also has a unique sound compared to aespa's previous releases. "It is very different from the music that we've actually shown so far," Giselle explained. "We wanted to give more of a tropical twist to our music and kind of a brighter feel, because we've done a lot of dark, purply vibes — if that makes sense."
As the group continues to expand its global popularity, all four members feel extremely fortunate for aespa's success so far. "To be able to come even just to do a tour overseas is such a big thing, and we're always so appreciative of our fanbase," said Giselle. "We just started, so we're looking forward to more to come."
---
---
---