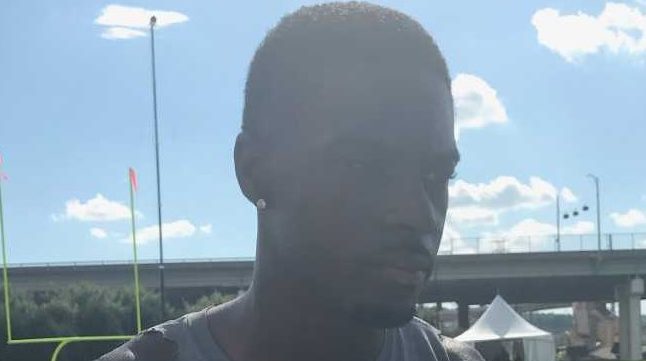 A.J. Green and the rest of the Cincinnati Bengals' offense kept their cool when they trailed the Atlanta Falcons by five points in the final seconds Sunday.
After taking over at their 25-yard line with 4:15 left at Mercedes-Benz Stadium, the Bengals drove to the Atlanta 13-yard line with 12 seconds left. On second down, Green sprang free into the end zone and Andy Dalton fired a pass. His sliding catch with seven seconds left to give the Bengals a 37-36 victory.
'I got a free release from the corner'
"It was Cover Two and I got a free release from the corner and then ran the route through their safeties," Green told Steve Torre and Bill Lekas on The Sunday Drive.
The win and the way the Bengals achieved it could prove to be a turning point in the Bengals' season and perhaps beyond. "Oh, yeah, of course," Green said. "This is an offense (where) the sky's the limit. We didn't blink.
'Nobody flinched one bit'
"Everybody was poised in the huddle. Nobody flinched one bit and we went out and did what we had to do."
---
---