7 ways to celebrate Willie's 85th birthday on SiriusXM
Hear an exclusive one-hour special for his new album "Last Man Standing" with Willie, Paula Nelson and producer Buddy Cannon on both his Willie's Roadhouse and Outlaw Country channels throughout his long birthday weekend.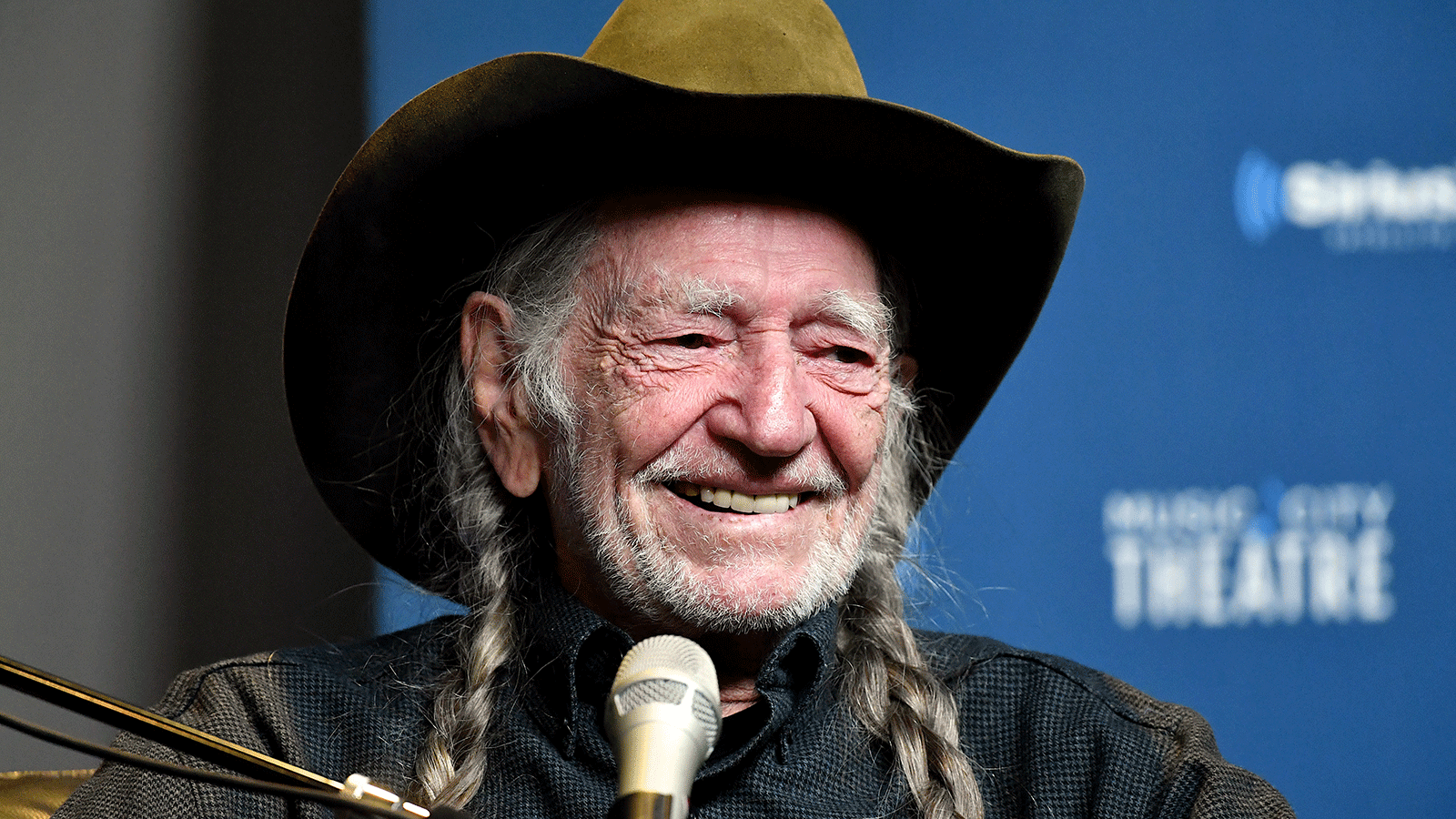 Willie Nelson is so badass that he celebrates his birthday over two days, April 29 and April 30 (find out why below!), and as he turns 85 this year, he is releasing a brand new album with 11 original songs — Last Man Standing — so it understandably takes more than two SiriusXM channels to hold a proper radio party for this American music icon.
Here are 7 ways you can help celebrate Willie's 85th birthday with his SiriusXM Family!
---
1. TUNE IN – Willie Nelson: Last Man Standing Album Release Special
SiriusXM celebrates the release of Willie Nelson's new album, Last Man Standing, with a one-hour special featuring the album in its entirety, along with an exclusive conversation between Willie, his daughter Paula Nelson (host on SiriusXM's Willie's Roadhouse & Outlaw Country channels) and producer Buddy Cannon, recorded at Willie's Pedernales Recording Studio in Spicewood, Texas. The album's 11 new original songs include both humorous commentary on his role as an elder statesman ("I don't want to be the Last Man Standing, on second thought maybe I do"), as well as addressing the human condition on the philosophical ballad Something You Get Through (he explains the origin of the song's title below).
Airs on Willie's Roadhouse: Sunday 4/29 at 10 am & 8 pm ET; Monday 4/30 at 12 am, 12 pm & 11 pm ET
Airs on Outlaw Country: Sunday 4/29 at 10 am & 8 pm ET; Monday, 4/30 at 4 am ET & 4 pm ET
---
2. LISTEN ON DEMAND – SiriusXM's Town Hall with Willie Nelson
Willie Nelson sat down for a rare Q&A session with a select group of SiriusXM listeners at the SiriusXM studios in New York City back in November 2012. Moderated by Johnny Knoxville, a fan of Nelson's and co-host of a weekly show on SiriusXM's Outlaw Country channel, the Town Hall event featured Nelson answering questions about his life, influences, and outlaw wisdom included in his book Roll Me Up and Smoke Me When I Die, as well as swapping dirty jokes with Knoxville.

---
3. WATCH – Willie describes how he pitched the song Crazy to Patsy Cline
Last year, Willie Nelson celebrated his birthday and the release of his album God's Problem Child with a subscriber event at the SiriusXM Music City Theatre in Nashville with producer Buddy Cannon. Sitting in the intimate 55-seat theater overlooking the Ryman Auditorium and Music City's famed Lower Broadway, Willie reflected on the role Nashville and the legendary honky-tonk Tootsie's Orchid Lounge played in his career, specifically the night his song Crazy was pitched to Patsy Cline.
---
4. WATCH – Willie performs Pearl Jam's Just Breathe and chats with Eddie Vedder
On his 2012 album Heroes, Nelson did a rendition of Just Breathe, a ballad originally from Pearl Jam's 2009 album Backspacer. While celebrating the album live on his Willie's Roadhouse channel, Nelson received a call from none other than Eddie Vedder himself. Vedder expressed his excitement about Nelson taking on one of his songs and likened the experience to "smoking a great joint without all the coughing or the smoke."
---
5. WATCH – Willie talks about his time as a radio DJ
During the release party for his album God's Problem Child last year, Nelson complemented his daughter Paula Nelson, a host on both SiriusXM's Willie's Roadhouse and Outlaw Country channels, and reminisced about his own experiences as a radio personality before he made a name for himself as a songwriter and performer.
"Oh, I loved being a disc jockey," he said. "And going in there and getting to play the songs that I wanted to play and hear. It was really a treat."
---
6. LISTEN ON DEMAND: Willie Nelson on the Howard Stern Show
Willie stopped by The Howard Stern Show back in June of 2014 to talk about all the fun he'd been having. The wide-ranging interview featured discussions about vape pens, poetry, nicknames, working as a DJ, and how he lives his life. He also went into detail about a handful of his best-known songs, including On The Road Again, Crazy and Pretty Paper. Alas, Howard didn't take up Willie's offering of a hit from his vape pen.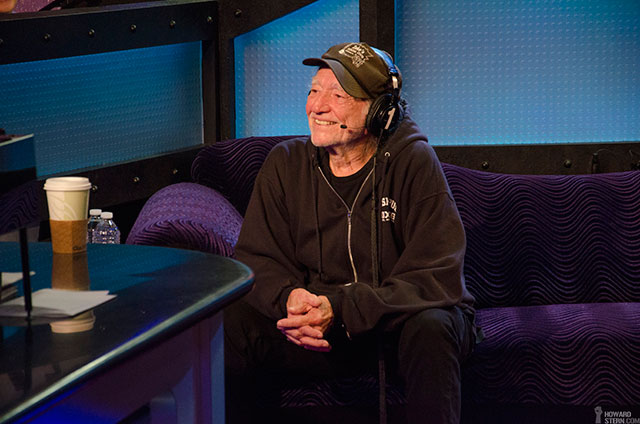 ---
7. LISTEN ON DEMAND: Willie Nelson & Family LIVE from Luck Reunion 2018
While the streets of Austin were jammed with music industry weasels and wannabes stuck in SXSW traffic this year, the real party was going on just outside of town — at Willie Nelson's private ranch in Luck, Texas. Now in its third year, the "Luck Reunion" is a one-day micro-festival for 3,000 lucky fans and extended family members, featuring a vast array of vendors and artists on multiples stages of the Old West town, capped off by Nelson himself performing outside his "Luck World Headquarters." This year's performance featured Nelson joined on stage by special guests Ray Benson, Margo Price, Nathaniel Rateliff and the Preservation Hall Jazz Band.

---
---
---