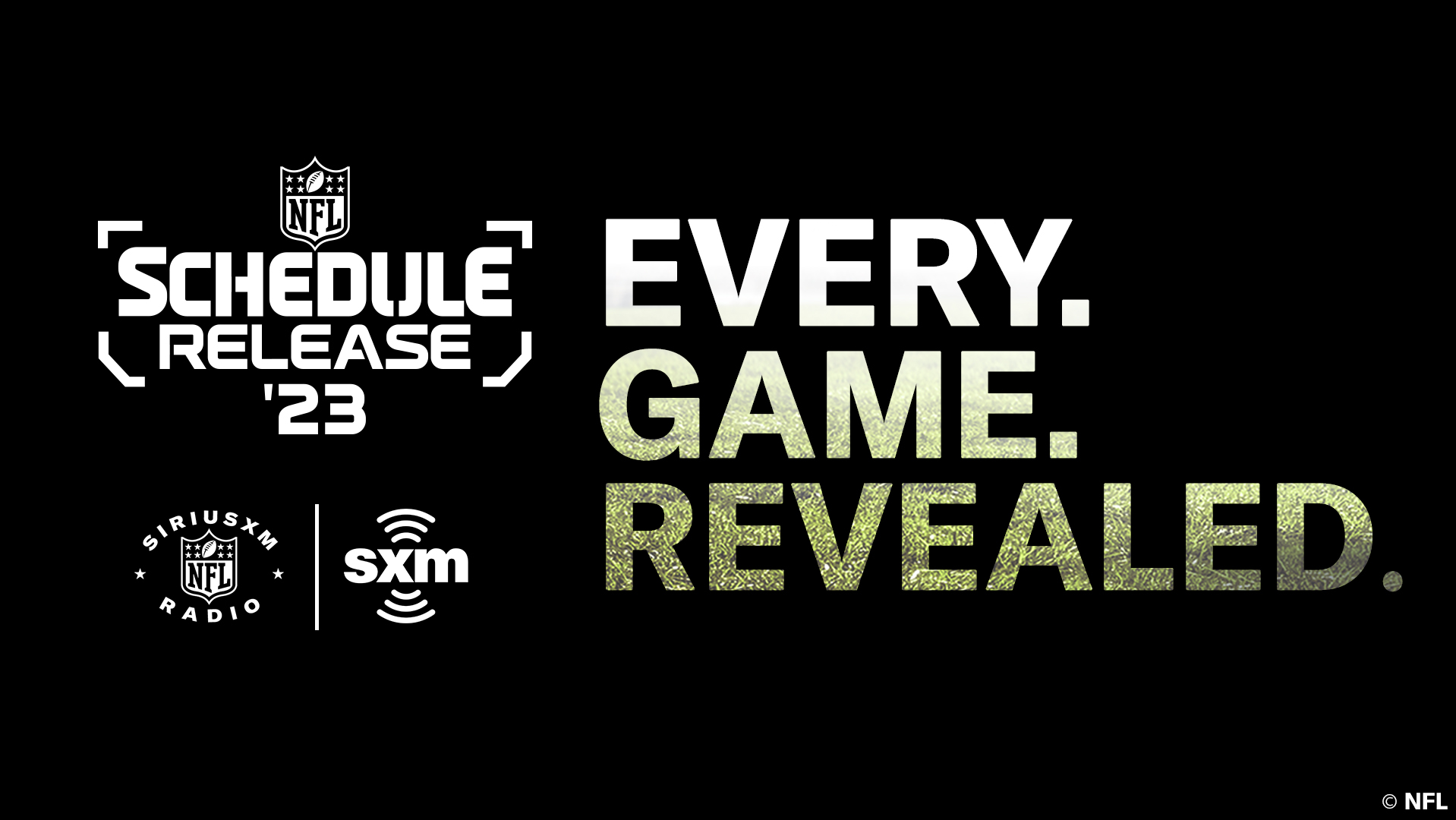 The 2023 NFL Schedule has finally arrived, and it's time to start planning for what is sure to be another exciting season of football. As always, there are several key matchups that are sure to get fans talking, from international games to big-time divisional showdowns. Let's take a closer look at some of the highlights that are being discussed on SiriusXM NFL Radio (Ch. 88).

International Games
The NFL continues to expand its reach beyond American borders, with five international games set to take place in 2023. Two of these games will be played in Frankfurt, marking the second German city to host an NFL game.
The Week 9 matchup between the Kansas City Chiefs and Miami Dolphins is sure to be a must-watch game, as reigning Super Bowl champion Patrick Mahomes leads the Chiefs into Germany for the league's first-ever game in Frankfurt. The Dolphins, who had a hot start to the 2022 season, will be looking to prove they're a force to be reckoned with.
In Week 10, the Indianapolis Colts and New England Patriots will face off in Frankfurt in a renewal of an old AFC rivalry.
Jets Home Opener
The New York Jets' home opener against the Buffalo Bills will be a prime-time affair, with Aaron Rodgers making his Jets debut on Monday Night Football. The Jets traded for Rodgers ahead of the draft, signaling their intent to go all-in on the 2023 season with a young, talented roster. Josh Allen and the Bills, who have won the division three times running, will be looking to get off to a hot start and plant their flag right away in the AFC East.
Bengals vs. Chiefs
In a prime Week 17 slot, Joe Burrow and the Cincinnati Bengals will once again travel to Arrowhead to take on Patrick Mahomes and the Kansas City Chiefs in an AFC Championship Game rematch. These two teams have developed a bit of a rivalry over the past few seasons, with the Bengals defeating the Chiefs in the 2021 AFC title game and Mahomes leading the Chiefs to victory in the 2022 AFC title game. By Week 17, both teams will likely still be jockeying for playoff positioning, making this a must-watch game.
If you're a football fan and want to hear more about the newly released 2023 NFL schedule, then tune into SiriusXM NFL Radio for coverage on the full schedule announcement, reactions, interviews, and more! Get exclusive insights from NFL insiders and hear from your favorite players and coaches as they prepare for the upcoming season. Don't miss out on the inside scoop and analysis that only SiriusXM NFL Radio can provide.
---
---
---