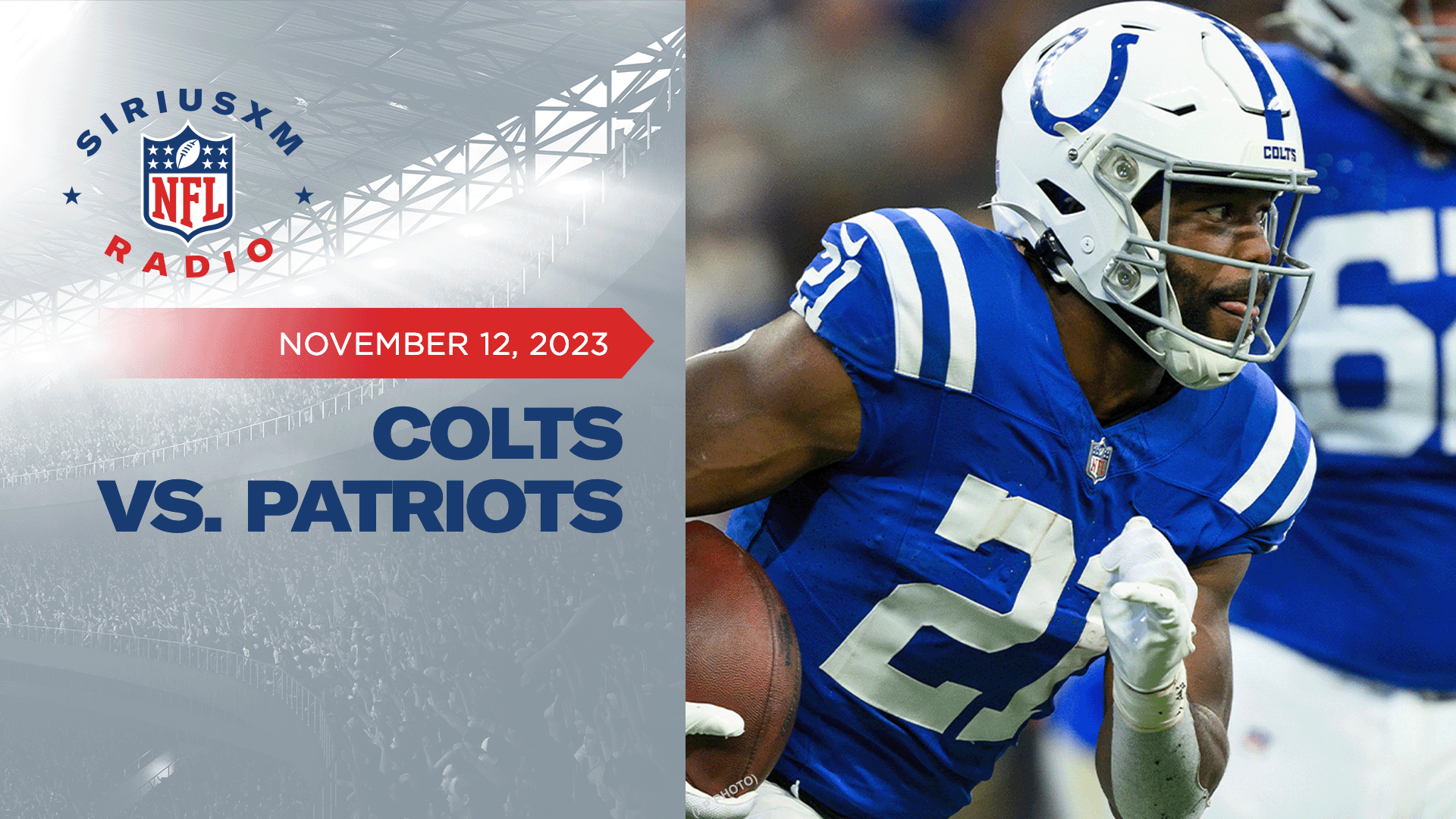 Get ready for an exciting face-off as the Indianapolis Colts go head-to-head against the New England Patriots at Frankfurt Stadium in Frankfurt during Week 10 of the NFL season. Tune in to SiriusXM to catch all the action.
Listen live to your choice of the home, away, or national feed on the SiriusXM app. Kickoff is November 12 at 9:30am ET.
---
Stream the New England Patriots broadcast (Ch. 821)
Stream the Indianapolis Colts broadcast (Ch. 813)
Stream the National broadcast (Ch. 999)
---
Home: New England Patriots
The Patriots are aiming to make NFL history by becoming the first team to win each of their first four regular-season international games. They've tasted victory in London in 2009 and 2012 and in Mexico City in 2017.
Quarterback Mac Jones passed for 220 yards and a touchdown last week. He's had over 200 passing yards in three of the last four games and has thrown three touchdown passes in his two career starts against the Colts.
Rhamondre Stevenson is leading the charge for the Patriots, boasting a season-high 129 scrimmage yards last week, including a rushing touchdown. He's aiming for his fifth consecutive game with 50+ scrimmage yards.
JuJu Smith-Schuster set season highs with 6 catches and 51 receiving yards in Week 9. Rookie Demario Douglas is making his presence felt with a career-high 55 receiving yards in Week 9.
Ja'Whaun Bentley had a standout performance in Week 9, with a season-high 13 tackles and two sacks. Christian Barmore is making an impact with two pass deflections last week, and Deatrich Wise secured his second sack of the season.
---
New England Patriots Home Feed
SiriusXM channel 228 in your vehicle
Channel 821 on the SiriusXM App
Indianapolis Colts Away Feed
SiriusXM channel 380 in your vehicle
Channel 813 on the SiriusXM App
National Feed
SiriusXM channel 227 in your vehicle
Channel 999 via on the SiriusXM App
---
Away: Indianapolis Colts
---
For more on SiriusXM's NFL programming, visit SiriusXM.com/NFL.
---
---
---