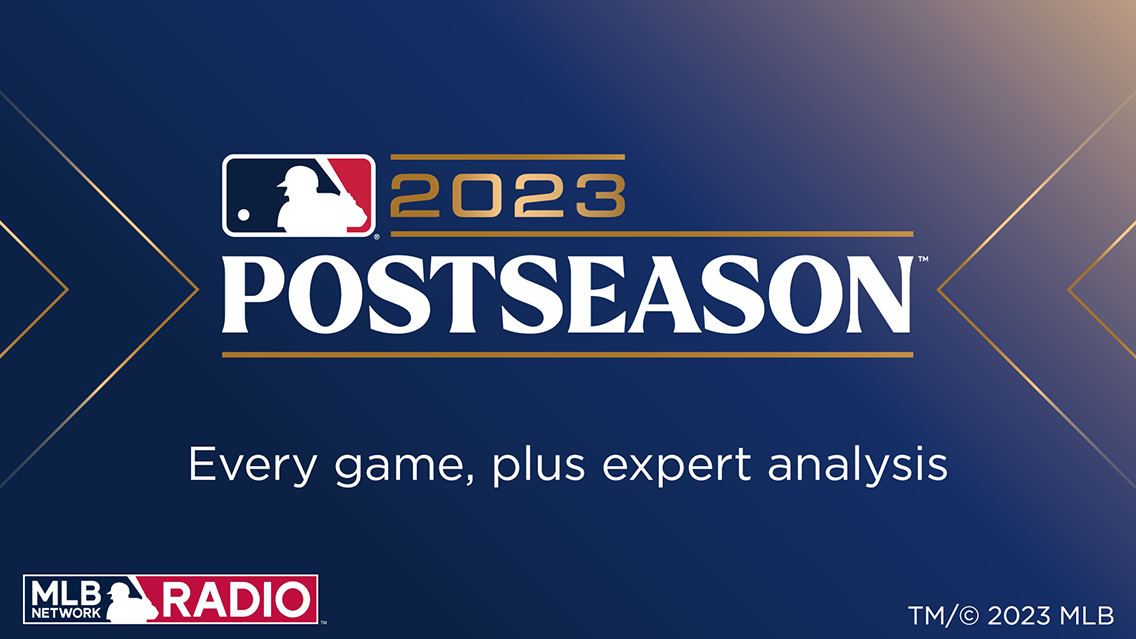 SiriusXM is your home for everything 2023 MLB Postseason, including the most comprehensive national audio coverage available. Hear live play-by-play of every matchup on SiriusXM, as well as 24/7 news, talk and analysis on MLB Network Radio (Ch. 89). Coverage is available to subscribers nationwide on SiriusXM radios and on the SiriusXM App.
---
Listen to the MLB Playoffs on the SiriusXM App & web player
---
Not sure when your team is playing in the postseason? Check out the 2023 MLB Postseason broadcast schedule anytime.
Play-By-Play Channels Home and Away Feeds
---
The Texas Rangers and the Arizona Diamondbacks are facing off in the 2023 World Series. Tune in to the home and away feeds for every game of the World Series on the SiriusXM App and car radios.
Stream the Texas Rangers broadcast (Ch. 867)
Stream the Arizona Diamondbacks broadcast (Ch. 840)
---
The SiriusXM App offers 30 play-by-play channels dedicated to streaming the official radio broadcasts of every MLB team, giving fans the choice between the home and visiting team announcers for every game, all season long. All 30 MLB play-by-play channels are also available on vehicles equipped with SiriusXM with 360L radios.
---
---
---