2016 NBA Draft Lottery: NBA Radio's Justin Termine and Eddie Johnson react
The NBA Draft Lottery was last night and as you can tell from the above audio, neither Justin Termine or Eddie Johnson are entirely sold on LSU's Ben Simmons or Duke University's Brandon Ingram as being the "perfect fit" for … Continued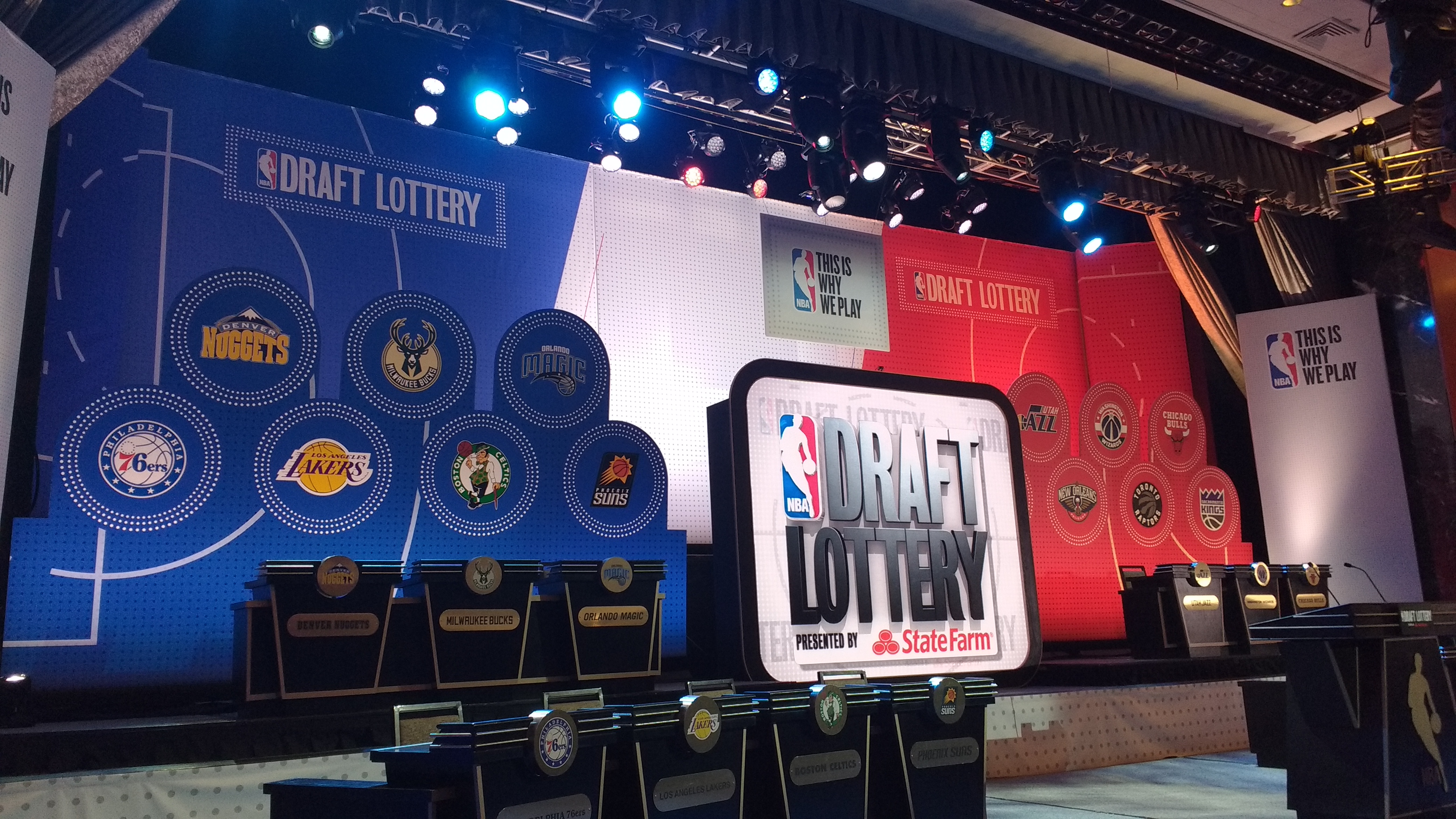 The NBA Draft Lottery was last night and as you can tell from the above audio, neither Justin Termine or Eddie Johnson are entirely sold on LSU's Ben Simmons or Duke University's Brandon Ingram as being the "perfect fit" for the 76ers with that #1 pick. Still, both Simmons and Ingram have exhibited the potential to be franchise-altering talents. Personally, we sense that the 76ers will be selecting Ingram and incorporating him slowly as a freakish 2 or 3 with a range that could rival Kevin Durant's at some point in the future. Ingram was in our studio recently, and in spite of Eddie's not inaccurate assessment that Ingram needs to bulk up, Ingram's confidence is clear in his assertion that he's the player a franchise wants to build around:
Here's the full rundown of the Draft Lottery:
Philadelphia 76ers
Los Angeles Lakers
Boston Celtics
Phoenix Suns
Minnesota Timberwolves
New Orleans Pelicans
Denver Nuggets
Sacramento Kings
Toronto Raptors
Milwaukee Bucks
Orlando Magic
Utah Jazz
Phoenix Suns
Chicago Bulls
The Lakers could likely make hay by drafting Ben Simmons and teaming him up the promising D'Angelo Russell. Meanwhile, the Boston Celtics (a playoff team thissss close to being a true contender) lucked into the #3 pick via one of the many shortsighted trades of the Brooklyn Nets. The Celts, T-Wolves and Pelicans all with picks in the top six, are three teams that could really bolster their already talent-laden rosters by making the right selections next month.
Tune-in to SiriusXM NBA Radio for all of the Draft news and, of course, every NBA playoff game.
---
---
---