12 artists to hear at EDC Las Vegas based on your music preferences
From June 17 to 19, more than 300,000 fans and 200+ artists will head to the Las Vegas Motor Speedway for the 2016 edition of Electric Daisy Carnival, airing on Electric Area (Ch. 52). As the biggest electronic music festival in the … Continued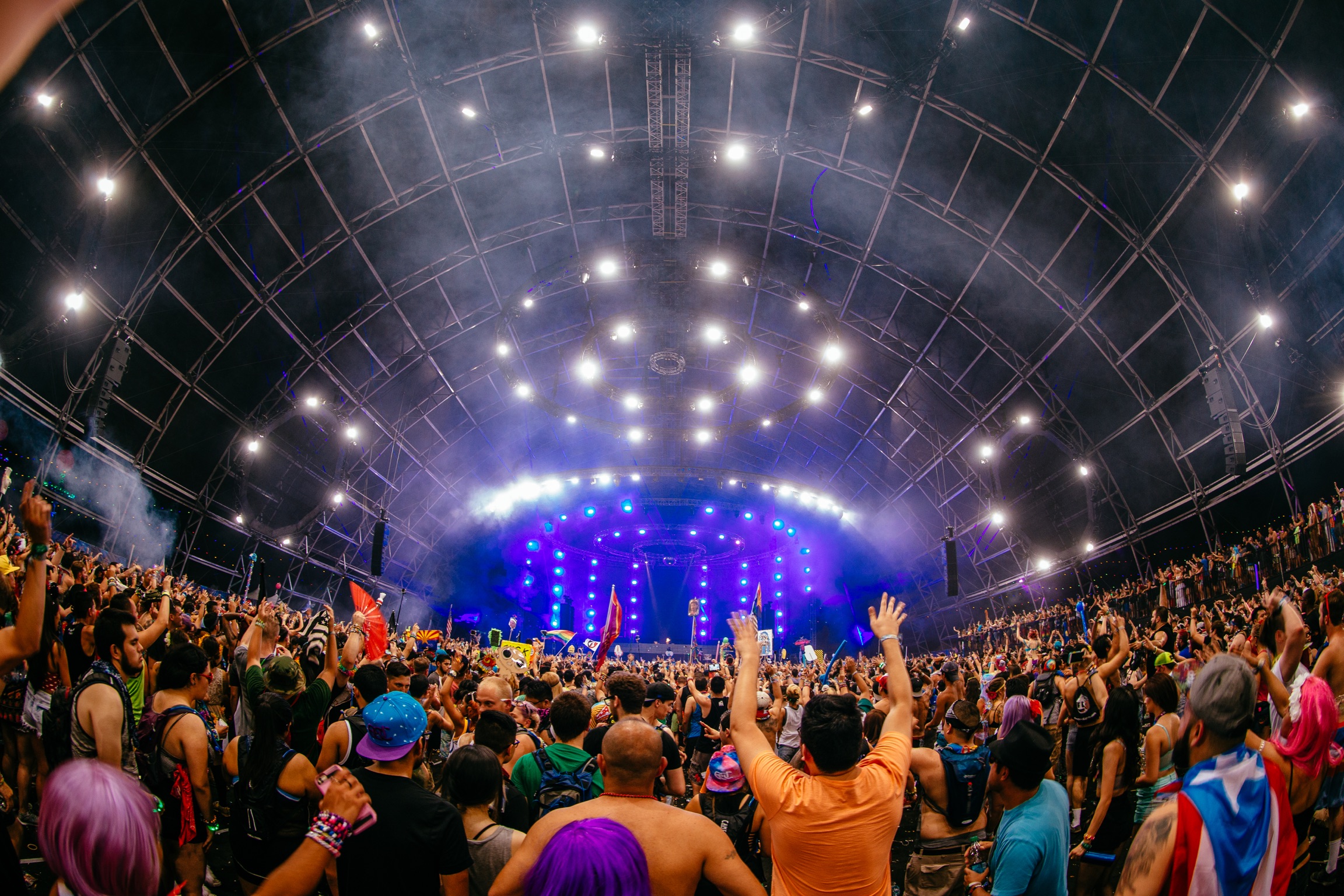 From June 17 to 19, more than 300,000 fans and 200+ artists will head to the Las Vegas Motor Speedway for the 2016 edition of Electric Daisy Carnival, airing on Electric Area (Ch. 52). As the biggest electronic music festival in the United States, EDC Las Vegas combines Las Vegas nightlife, rave culture, and carnival personnel and attractions "Under the Electric Sky." Perhaps you aren't one to get excited about major electronic festivals such as EDC. We're hoping that after checking out the following artists performing this weekend, you will be.
For fans of reggae and tropical music, we recommend: Duke Dumont
Although some of the top tropical house artists, such as Kygo, will not be making an appearance at EDC, Duke Dumont will be there delivering chill tracks with tropical undertones. If you're a fan of smooth steel drums, you and Duke will get along well.
---
For fans of pop music, we recommend: Alesso and Zedd
You may be surprised to know some of your favorite pop songs from the past few years were actually produced by these gentlemen. Often overshadowed by the artists they collaborate with, such as Selena Gomez, Ariana Grande, and Tove Lo, these guys produce catchy beats like it's their day job. Oh, wait…
---
For fans of rock music, we recommend: Hardwell, Martin Garrix, Afrojack and Eric Prydz
If you're a fan of rock music, you likely enjoy dancing around and headbanging for hours on end alongside your favorite rock bands. Although featuring slightly more aggressive music, these DJs produce and spin music that makes their audiences have that rock show experience.
Another artist rock enthusiasts might enjoy is Eric Prydz. His ballads place less emphasis on synthesizers and more on the vocals and bassline. And who doesn't love a good bassline?
---
For fans of hip-hop music, we recommend: Carnage, Yellow Claw, and NGHTMRE
If you're a big fan of hip-hop, you may be apprehensive to give electronic music a try. Perhaps you're a stickler for those 808s and can't see yourself enjoying a constant kick drum. Whatever the reason, these guys specialize in combining elements of both hip-hop and EDM into each track to give us the best of both worlds.
---
For fans of alt rock, we recommend: Kaskade
For the most part, Kaskade's tracks maintain an electronic feel. However, a few of his songs are built on more of an alternative sound. If you're a fan of alternative rock, Kaskade may serve as your stepping stone into the world of EDM.
---
For fans of acoustic/singer-songwriter music, we recommend: Above & Beyond
Above & Beyond is a group of three DJs/producers who, 99 percent of the time, release "trance" music. Music of this nature incorporates faster beats per minute and euphoric synthesizers that, as you may have guessed, throw the listener into somewhat of a trance. However, the group just released an acoustic version of their album We're All We Need, so if you're a fan of acoustic, you just might find yourself dabbling with this group.
---
Maybe you're a fan of electronic music after all….
For a free 30-day trial, check out http://www.siriusxm.com/freeTrial.
---
---
---