10 jams from the '70s to soundtrack your summer solstice
Today (6/ 20) is the official start of summer, and to celebrate the summer solstice, 70s on 7 programmer Numan shared some of his favorite '70s summer jams and why he loves them so you can start your summer off feeling groovy, too! … Continued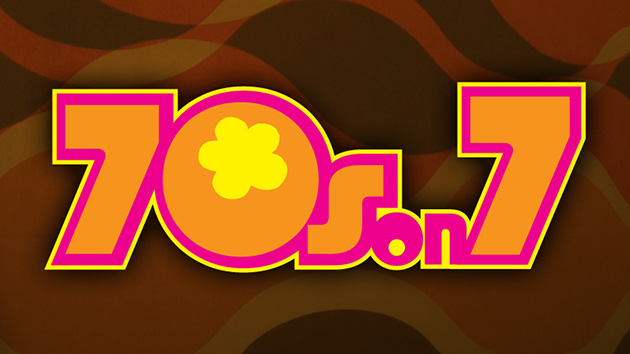 Here's your opportunity to be on the hugely popular SiriusXM channel '70s on 7 as our Guest DJ! We'll provide a list of our entire library and you pick out a dozen of your favorite songs to introduce on the air! Don't worry, we'll pre-tape the broadcast, coach you through it all and edit out any mistakes. You will sound like a pro when our producers add the magic in post-production. Bring your headphones to our Rockefeller Center studios in New York City and be a radio star! As a bonus, you'll take home a limited edition set of autographs. This year we have:
1. Gerry Beckley (America)
2. Lou Gramm (Foreigner)
3. David Pack (Ambrosia)
4. Eddie LeVert (O'Jays)
5. Dean Friedman
6. August Darnell (Dr. Buzzard/Kid Creole)
7. Rita Coolidge
8. Seth Rudetsky (Disaster on Broadway)
9. Jonathan Edwards
10. Mike Love (Beach Boys)
Travel and accommodation not included. Bid here.
Today (6/ 20) is the official start of summer, and to celebrate the summer solstice, 70s on 7 programmer Numan shared some of his favorite '70s summer jams and why he loves them so you can start your summer off feeling groovy, too!
A PLACE IN THE SUN- PABLO CRUISE
"Still together and Yacht Rockin' Pablo Cruise combined disco, pop and rock and did it with smooth guitar… and no, there's nobody named Pablo in the band. We can't figure it out either."
SUMMER FEVER- DONNA SUMMER
"Donna plays on her name here, and there's a thick discoteque beat and guitar. Love it!"
SUMMERTIME BLUES- WHO
"Eddie Cochran's rock-a-billy number about the doldrums of a hot summer covered by the Who, still sounding young and full of power."
ALMOST SUMMER- CELEBRATION FT. MIKE LOVE
"Taken from the 1978 movie of the same name, lead singer of America's eternal summer band, the Beach Boys, Mike Love, wrote the soundtrack and assembled a group called Celebration. The song and plot is about the '4 year spin' called high school and pre-dated the Fast Times At Ridgemont and Breakfast Club genre of films to follow in the '80s."
SUMMER- WAR
"If you want to know what it was like to spend a summer in the '70s…listen to the lyrics of this song…8-track playing, cruising the park, CB Radio in the van, the balmy breeze. Yes!  This groove is mellow as jello."
SUMMER NIGHTS – JOHN TRAVOLTA/OLIVIA NEWTON-JOHN
"The perfect pairing. John and Olivia turn into Danny and Sandy and transform to immortals."
HOT SUMMER NIGHTS – NIGHT
"Chris Thompson's band lead by the smokin' lead female Stevie Vann.  Her website is http://stevielange.com/ and she can teach you how to sing!"
IN THE SUMMERTIME – MUNGO JERRY
"The beat of this song is one of a kind."

SUMMER BREEZE- SEALS & CROFTS
"The image of coming home from work to find your lover there, waiting for you on a perfect night."
SCHOOL'S OUT (FOR SUMMER)- ALICE COOPER
"Everything that ever mattered happened during this magical time of year."
For a free 30-day trial, check out http://www.siriusxm.com/freeTrial.
---
---
---